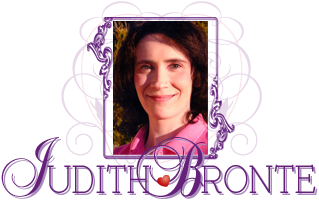 Back to Romantic Love Stories Homepage
Romantic Fiction
/
Read it for free online!

...continued from previous page

Be among the first to know
when I post new chapters, to new books!
Click Here

Keep up-to-date
on all the announcements and website news!
Subscribe today!
My policy is to follow the Golden Rule (Matthew 7:12); I hate spam too, and will never sell or give away your email address.
"I can stay!" shouted Maggie from the living room, after talking to her mother.
"Great!" called back Charlie.
Maggie joined her in the kitchen. This was the happiest Charlie had seen her in a long while.
"May I make the popcorn?" asked Maggie, eager to to do something.
"Sure," said Charlie. "I'll go talk to Grandma, but I'll be back in a minute."
Charlie found Vera coming out of the bathroom.
"I'm going to put Chuck to bed," said Vera, yawning. "Is Maggie still here?"
"Mrs. Downen said it was all right for Maggie to sleep over! Isn't that great?" asked Charlie.
"Where's she going to sleep?" asked Vera, resisting the idea of an impromptu slumber party.
"In my room-- with me," explained Charlie. "Don't worry, she'll be my responsibility."
Vera was about to say something like, "you should have asked me first," but she stopped. As the grandmother looked at her granddaughter, a strange feeling came over her. This slender young woman was going to be married next summer.
"You grew up so fast," mused Vera, out loud.
Just then, they heard a pan clatter to the kitchen floor.
"Everything's all right!" called out Maggie.
"Can she borrow a pair of your pajamas?" asked Charlie. "I'd lend her one of mine, but Maggie's taller than me."
"In the top drawer of my bureau," instructed Vera, going to the living room to collect Chuck.
As Vera led Chuck to his bedroom, Charlie stuck her head into the hallway from Vera's bedroom doorway.
"I think Adam is shopping for an engagement ring," grinned Charlie.
"How do you know?" asked Vera.
"They just said so, on the news," replied Charlie, walking to Chuck's open bedroom door, carrying a pair of her grandmother's pajamas in her arms. "They didn't
actually
say it was Adam, but they showed the back of someone, and it looked like him."
"Poor man," sighed Vera. "Can't even surprise his own fiancée, without the whole world knowing. Before you go, please shut the door so I can dress your father for bed."
Charlie returned to the kitchen, thinking about what Vera had just said.
"You know, I was just thinking," said Maggie, gathering the last of the popcorn from the floor and dumping it into two bowls, "you might want to act surprised when Adam gives you the engagement ring."
"I was just thinking the same thing," mused Charlie.
"Do you want to miss the news, then?" asked Maggie, a little disappointedly.
"It would probably be all right," theorized Charlie, folding her arms, thoughtfully, "as long as I didn't look at the television when they show the rings Adam was pricing."
"I could tell you when it's all right to look," offered Maggie, smiling.
"Let's go!" exclaimed Charlie, rushing to the television, Maggie following close behind with the popcorn.
"What if it isn't Adam-- what if it's some other famous pianist they're talking about?" proposed Maggie, as the girls settled on the couch in front of the set. "Has Adam said anything about the ring, yet?"
"No," replied Charlie, "he hasn't. That's why I'm almost sure it IS him."
While they waited for the program to end, Maggie and Charlie practiced their surprised faces, each giggling at the silly expression the other was able to contort her face into. Then they both erupted into laughter.
"Oh, stop!" gasped Charlie, trying to catch her breath.
After the program ended, the news came on. One news story after another aired, but still no famous pianist pricing engagement rings.
continued on next page...