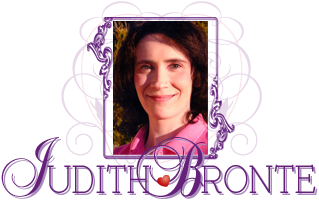 Back to Romantic Love Stories Homepage
Romantic Fiction
/
Read it for free online!

...continued from previous page

Be among the first to know
when I post new chapters, to new books!
Click Here

Keep up-to-date
on all the announcements and website news!
Subscribe today!
My policy is to follow the Golden Rule (Matthew 7:12); I hate spam too, and will never sell or give away your email address.
Melvin had taken a flight back home to be with his family for Thanksgiving, (which was tomorrow), while Bill, who dreaded returning to an empty house, had decided to remain in Twin Yucca for the rest of Adam's vacation. Now he sat in the Overholt living room, watching the news on the television with Chuck.
"Hello!" Bill greeted them, as everyone went to Charlie's bedroom to deposit the fancy shopping bags on the bed.
When Charlie and Maggie began to unpack the clothing, Adam realized he was in the way, and returned to the living room. Kevin sat down on the couch and breathed a sigh of relief. Adam smiled.
"Did they walk your feet off?" he asked the bodyguard.
"Not much walking," replied Kevin, taking off his shoulder holster. "A lot of waiting, though."
"Did everything go all right?" inquired Adam.
"She was recognized a few times," answered Kevin, "but nothing serious."
"Good," said Adam, silently thanking God.
"What happened to the news car?" asked Charlie, entering the room.
"Vera called me, and I handled it," replied Bill.
Charlie thanked him, and went to the kitchen to see if she could help her grandmother. Adam followed close behind, catching her by the hand.
"I missed you," he smiled.
"You made Maggie very happy, today," thanked Charlie.
"I hope she appreciates the sacrifice I made, by letting you go, today," whispered Adam, in a joking voice.
Just then, Vera came through the kitchen door, and bumped into the couple who had been enjoying this moment alone.
"Sorry," apologized Vera. "Charlie, is Jeff coming over, tonight? I thought that if Mrs. Downen was going to drop off Maggie's belongings, that she might want to talk to Jeff."
"I'll go ask Maggie," said Charlie.
"Oh!" exclaimed Maggie, as Charlie entered the bedroom. "These clothes are so nice! I don't know how to thank you enough!"
"Just thank the Lord," smiled the teenager, sitting down on the bed beside her friend.
She relayed Vera's thought concerning Jeff, and Maggie readily agreed.
"Mom hasn't had a chance to talk to him," reflected the woman. "I think it's good for Jeff to be here when she comes."
Maggie got up and went to the phone to call Jeff. He also agreed, and said that after he found someone to baby-sit Debbie, he would be right over. Maggie made him hold the phone while she asked Charlie if it would be all right if he brought Debbie with him.
"Of course," replied Charlie.
Jeff and his daughter arrived as everyone was finishing dinner. Having already eaten, the Ericksons declined the tasty leftovers Vera offered, and instead accepted dessert.
"Is the crime rate high around here?" asked Bill, making small talk as everyone ate their vanilla ice cream in the living room.
"It's pretty low, actually," replied Jeff, checking his watch for the time.
"Anyone want some coffee?" offered Vera, getting up to collect any empty bowls.
"Yes, thank you," replied Jeff, checking his watch again.
"Mom will come, if she can," Maggie assured him.
continued on next page...