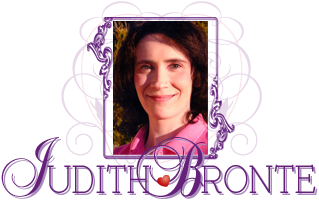 Back to Romantic Love Stories Homepage
Romantic Fiction
/
Read it for free online!

...continued from previous page

Be among the first to know
when I post new chapters, to new books!
Click Here

Keep up-to-date
on all the announcements and website news!
Subscribe today!
My policy is to follow the Golden Rule (Matthew 7:12); I hate spam too, and will never sell or give away your email address.
Back in the other room, the wedding celebration continued. Jeff and Maggie were laughing at a joke Martin had told them, while Vera walked about the room, snapping pictures with her camera. Bill rested on the couch with his legs crossed, drinking a cup of coffee, while Kevin sat near the window, where he could keep an eye on any activity outside.
Most times, Charlie and Adam could not go outside without a fan following them to ask for an autograph or to take their picture. The situation had lately grown worse, for tour busses now made Twin Yucca one of their attractions. This is Wallace Shipley's house, that is where Charlotte Overholt lives, etc. Yes, tourists no longer stumbled into Twin Yucca by accident. Now, they actually came on purpose!
Charlie set the food out on the dining room table, and everyone ate buffet-style, each holding their plates, while sitting on the couch or chairs. Maggie was so nervous, she could hardly eat a bite. All too soon, the grandfather clock struck one, and Jeff announced that they had to go, for the Erickson family had a long drive ahead. Debbie seemed happy at the prospect of leaving, for she always looked forward to visits with her grandparents in Los Angeles. Jeff also seemed anxious to leave, but not for the same reason. As soon as they could drop off Debbie at his parents' home, he and Maggie could go on their honeymoon.
Jeff went to the bedroom and carried Maggie's suitcase out to the car. In the meantime, the two girlfriends said their good-byes.
"I still can't believe you're a married woman!" exclaimed Charlie, with a laugh.
"Oh, Charlie," exclaimed the new bride, "I'm
so
happy!"
"I'm delighted for you and Jeff, both," said Charlie, a little sadly.
Now that her friend had a family of her own, she would no longer be at the Overholt house as often, or as frequent. In addition, Charlie remembered that she and Adam would most probably be moving sometime next summer. Things were definitely changing, and the sensation of it gave Charlie a few growing pains.
Jeff was impatient to get on the road.
"I have to toss the bouquet, first," she told him. "Here, Charlie! Catch!"
Even as Charlie reached out to catch Maggie's bouquet, a passing fan took her picture. It would later be sold to a tabloid, and be made a minor fuss over. But for now, everyone clapped as the teenager caught the bouquet of rose white flowers.
"Good-bye!" exclaimed Maggie, as Jeff helped her into the car.
When Jeff got behind the wheel, Bill stepped forward and tied a "Just Married" sign to the back of their car. It wouldn't be until miles down the road, after the Erickson's had repeatedly been honked at and other motorists had smiled knowingly at the newlyweds, that Jeff would realize what had been done.
"Well, Pumpkin," Vera smiled to Charlie, "your wedding will be next."
Martin went home, but Adam and Bill remained behind. Adam, because he wanted to spend his remaining time with Charlie, and Bill, because he didn't want to be alone back at Adam's house.
Charlie began cleaning up, but Vera shooed her back to the living room.
"Go spend your time with him," she said.
Suddenly realizing that he was in the way, Bill decided it would be best if he went home, after all. Kevin got up and went to his room to polish something, so the engaged couple could be alone. Unfortunately, it was not to last. Just as Charlie sat down on the couch beside Adam, Shirley knocked on the Overholt's front door.
"I'll get it," said Vera, going to the door.
"Hello, Vera," said Shirley, "I'm here to talk to Charlie and Adam. I believe Mike said he was here."
"Yes," said Vera, stepping aside to let the woman in.
"Adam!" exclaimed Shirley, excitedly. "You won't believe the news I have to tell you!"
"Shut the door, first, Sis," directed Adam, for even as Shirley said these words, someone came up to the open door and peered inside.
"Excuse me," said Shirley to the stranger, "is there anything I can do for you?"
continued on next page...