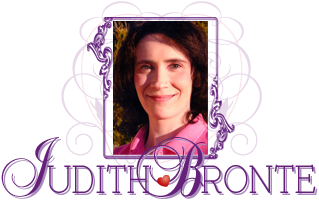 Back to Romantic Love Stories Homepage
Romantic Fiction
/
Read it for free online!

...continued from previous page

Be among the first to know
when I post new chapters, to new books!
Click Here

Keep up-to-date
on all the announcements and website news!
Subscribe today!
My policy is to follow the Golden Rule (Matthew 7:12); I hate spam too, and will never sell or give away your email address.
Charlie didn't have the courage to ask who it was, so she simply nodded in the affirmative. The nurse opened the door, and in walked Vera.
"Grandma!" greeted Charlie, returning the old woman's hug.
"Oh!" cried the grandmother, "I'm so thankful you're in one piece! They told me you had a broken ankle! Is that true?" she asked stepping back to get a better look at the bandaged ankle.
"It's just a mild sprain," informed the doctor, leaving the room so they could talk in private.
"I'm okay, Grandma," Charlie promised her.
"They say you saved the little girl's life," smiled Vera, proudly.
"How is Adam?" Charlie finally gathered the courage to ask.
Charlie watched as Vera's face changed from unrestrained to guarded.
"He's all right," hesitated Vera. "Adam's been having some problems getting enough sleep, but he's on medication now, and I believe it's helping."
"But," said the teenager, "Adam doesn't like sleeping pills or medication. He told me they interfere with his concentration."
"Pumpkin," said Vera, tenderly, "he hasn't had much choice. Adam wasn't getting sleep for days at a time, and was only just able to go on stage with each concert. I don't know all the particulars. Bill has been keeping me abreast of the news as best as he can, but I can tell that everyone's under a lot of stress. I can hear the tension in Bill's voice, so I hate to ask too many questions. I'm so happy to see you're all right!" repeated Vera, trying to move away from the subject. "Kevin and the private detective searched heaven and earth for you! Where were you all this time?"
"I called Uncle Jerome several times, so you'd know I was all right, and wouldn't worry," replied Charlie, feeling as though she could show weakness for the first time in days. "Right now, it somehow doesn't seem enough. I'm sorry that I put you through all this, Grandma! I didn't mean to hurt you!"
Charlie wept into Vera's arms, just as Jo had done with her, at the beginning of their stay in the cave.
"Pumpkin," soothed Vera, "you haven't hurt me. I've never blamed you for doing what you did. I'm just amazed that you were able to bear up under the news of the PS-1 gene as well as you did."
Charlie looked up at her in surprise.
"You know about the AD test results?" she exclaimed, tearfully. "How could you possibly know?"
"Jerome gave his consent for Adam to talk to your genetic counselor," explained Vera. "We've known about it since the day you went away."
Vera's eyes began to fill with tears, as she remembered the pain the first realization had caused everyone concerned.
"There," said the grandmother, "I've done enough of that the last few weeks to fill a lake. I promised myself that I wouldn't cry so soon over this, and I'm determined to keep my word!"
"I've always wanted to be just like Daddy," reflected Charlie, "but I didn't think it would be to this extent. Uncle Jerome called it 'the Overholt family curse.'"
"I've heard Jerome say that, before," answered Vera. "But, it was your grandpa who said it first. However, I believe my husband Arnold was wrong. Alzheimer's Disease isn't our family curse-- it's fear. I happen to know that it was fear over his own health that prompted Jerome into the line of work he's in. I know he told Adam that he sometimes wishes for the disease to pick him next, but that's only the fear talking. He's dreaded it for so long, that the fulfillment of the fear, would almost be a relief.
continued on next page...