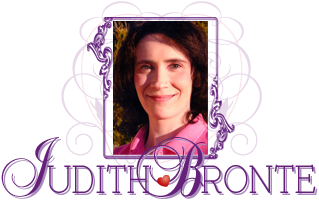 Back to Romantic Love Stories Homepage
Romantic Fiction
/
Read it for free online!

...continued from previous page

Be among the first to know
when I post new chapters, to new books!
Click Here

Keep up-to-date
on all the announcements and website news!
Subscribe today!
My policy is to follow the Golden Rule (Matthew 7:12); I hate spam too, and will never sell or give away your email address.
When Uncle Rick came back, he drove down a long winding path, and finally pulled up to a large white house, with a bright porch light on.
"My wife Mae got here ahead of me to make sure the guesthouse was ready for you," said their host, getting out of the car.
A young woman appeared from the house, and smiling, walked over to her guests.
"Mae," said Uncle Rick, "this is Adam Clark and his wife, Charlie."
"Yes," smiled the woman, "we've met. I don't suppose you remember us from the reception line?"
"I'm sorry," apologized Adam.
"No matter," laughed Mae. "You both must be worn out."
"The guesthouse is this way, folks," said Uncle Rick, leading the way down a cobblestone path to a snug looking white cottage, nestled behind several large apple trees.
Mae opened the door and turned on a light. Even in her misery, Charlie was happily surprised with the rustic country feel of the house. The windows were draped with red and white checkered curtains, while an old fashioned black kettle stove stood in the corner of the main room, it's function intended for decorative purposes only. A generous fireplace made of stones, was the centerpiece of the room. To the right, was a small, but comfortable kitchen.
"The bedroom is to your right," said Mae.
"I'll go get your bags," offered Uncle Rick.
"I'll help," said Adam, leaving with the man.
"I'm afraid you've had a rather rough day," said Mae sympathetically. "I saw the crowds; it sure was crazy. Anyway, our house is just a short walk from here. If you and Adam need anything, please knock on our door. We're happy to help in any way we can."
Charlie began to cry again, and Mae stepped forward and hugged her.
"You and I are going to be good friends," predicted Mae. "I just know it."
Just then, the men returned with their luggage. Adam was saddened to see Charlie crying again, and sat down on the couch, knowing that she wouldn't accept help from him. Mae gently led Charlie to the bedroom, undressed her, and tucked her into bed. Charlie coughed so hard that her throat began to throb.
"I have a mist humidifier back at the house," said Mae. "It'll help your nasty cough. I'll be right back."
Charlie rolled onto her side, and pulled the sheets up around her chin. Adam had gotten up from the couch and was standing in the bedroom doorway, silently watching what was going on. Mae quickly returned with the humidifier and set it up near the head of the bed.
"I also brought some throat lozenges," said Mae, "and orange juice. It's really important that you keep drinking fluids."
"Thank you," said Adam.
Mae was about to leave, when Charlie grabbed her hand.
"I don't want him to see me like this," whispered Charlie. "My face is all red and horrible looking. Please, ask him to leave me alone until I'm better."
"Charlie," hesitated Mae, "maybe
you
should be the one to ask him. I've never before told a groom on his wedding night, that he can't touch his bride! However, I'll relate your wishes to him, if that's what you want. Just lie back and get some rest. I'll return in the morning to see how you are."
Mae turned off the bedroom light and followed Adam back to the living room.
continued on next page...