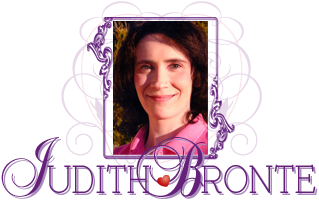 Back to Romantic Love Stories Homepage
Romantic Fiction
/
Read it for free online!

...continued from previous page

Be among the first to know
when I post new chapters, to new books!
Click Here

Keep up-to-date
on all the announcements and website news!
Subscribe today!
My policy is to follow the Golden Rule (Matthew 7:12); I hate spam too, and will never sell or give away your email address.
"All right," he sighed, as she left his arms and returned to her work. "After dinner though, we're going to take that walk. There's something I want to show you."
"What is it?" she asked, curiously.
Adam only smiled mysteriously and accepted the plate Charlie handed him. Then they went to the living room and sat on the couch to eat their dinner. Adam ate quicker than he should, and spent the rest of the time watching as Charlie slowly worked her way through the spaghetti and garlic bread.
"Can't you hurry a little?" he pleaded her.
"You can't hurry spaghetti," she replied.
"I can help you finish that," he volunteered, grabbing his fork.
"Honestly!" she exclaimed, pulling her plate away from his reach. "And I can't eat while you're staring at me like that."
Adam smiled playfully, so that Charlie got up and moved to the other side of the couch.
"Let me eat in peace and then I'll go with you," she said, fighting the impulse to laugh.
With a sigh, Adam leaned back on his side of the couch and waited patiently. When Charlie finished the last bite of food, he took the plate from her hands and pulled the young woman up onto her feet.
"But, I have to do the dishes!" she cried, as Adam tugged Charlie's hand, taking her outside into the fragrant night air.
After taking a few steps onto the cobblestone walk, Adam led her behind an apple tree and embraced her.
"We came out here for this?" she laughed.
"Do you know how much I love you?" he asked her, in the tone of voice that always made Charlie feel as though they were the only two people on the planet. "I need to show you something. Maybe it will express what I can't find the words to say."
Under the soft moonlight of Oak Glen, Adam led her down the cobblestone path that led them away from the grove and closer to the road.
"Where are we going?" she asked him.
"Rick and Mae have a store," explained Adam, leading her to quaint log cabin with a sign over the door reading, "American as Apple Pie."
Adam pulled out a key and opened the door. Inside, Charlie saw display cases where Mae would set out her pies and candied apples for the customers. Several display racks presented handmade patchwork quilts, while shelves on the walls were laden with dried apple treats, trail mixes of all kinds, apple jam, apple candy, and a multitude of wares made from apples. Even a picture of Johnny Appleseed graced the wall.
"Are we supposed to be here?" asked the teenager, as Adam led her to the back of the store and to another door.
"Rick said it was all right," explained Adam, eagerly opening the door and flipping on the light.
This room housed antique furniture that was for sale. Some items had been in Rick's family for generations, and were for show only, while others had been bought at flea markets and then carefully restored by Mae.
"It's over here," said Adam, tugging at Charlie's hand.
In the corner of the room, she saw an old piano. There wasn't anything special about it that Charlie could see, and she wondered why Adam was so eager to show it to her. By the excitement in Adam's eyes, Charlie sensed something important was about to happen. He brought a chair and placed it beside the piano, so she could sit.
The musician sat down on the piano bench and exhaled.
"I'm more scared than I thought I'd be," he said nervously. "I've performed before thousands without breaking a sweat, and now my hands are trembling for just one!"
"I know you love me, Adam. You don't have to prove it," said Charlie.
"No more talking from the peanut gallery, if you please," he replied jokingly.
continued on next page...