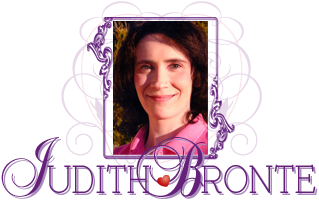 Back to Romantic Love Stories Homepage
Romantic Fiction
/
Read it for free online!

...continued from previous page

Be among the first to know
when I post new chapters, to new books!
Click Here

Keep up-to-date
on all the announcements and website news!
Subscribe today!
My policy is to follow the Golden Rule (Matthew 7:12); I hate spam too, and will never sell or give away your email address.
After dressing and getting a quick bite to eat, Charlie went outside and found Uncle Rick working on a ladder beneath one of the apple trees.
"Hello, there!" he called to her.
"Good morning!" greeted Charlie.
"Come this September, we're going to have quite a harvest!" he announced, climbing down from the ladder. "Where's Adam?"
"He's still sleeping," answered Charlie.
"Well," said Uncle Rick, "it's good for a man to get his shuteye. If he's awake by then, maybe you both might join us for lunch?"
"Thank you," smiled Charlie gratefully, "but, I think Adam probably won't wake up until this evening."
"I see," grinned Uncle Rick knowingly.
"It's his insomnia," added Charlie, embarrassed by how it had sounded.
"You don't have to explain anything," assured the man. "You're among friends. We'll make it dinner then. I'm afraid I've a lot of work to do right now, but Mae is back at the house making candied apples. I'm sure she'd be happy for some company."
Charlie went up the cobblestone walk to the main house and knocked on the front door.
"Come right in!" called out Mae from the kitchen. "Charlie!" she exclaimed upon seeing her guest. "I haven't seen you in a few days! My hands are covered in caramel right now, so please help yourself to a chair. Do you like caramel?"
"Who doesn't?" smiled Charlie.
"Caramel candied apples are the most popular with our customers," agreed Mae, dipping a bright red apple into a small pool of hot sticky candy. "After I add some colored sprinkles, I let the caramel harden. Here, would you like one? I'll split it with you. I've been wanting one all morning, but they're so big I don't dare eat it by myself."
Mae took a knife and split a candied apple down the center, causing the center stick to fall out. After stabbing each half with wooden holding sticks, she handed one to her guest.
"It's delicious," said Charlie, after taking a bite of the sweet fruit.
"I also dip apples in chocolate and nuts," continued Mae. "The varieties are practically endless. However, caramel is my favorite. Are you and Adam coming to lunch? I made Rick promise to invite you both the next time he saw you."
"I'm afraid it will have to be dinner," apologized Charlie. "Adam is still sleeping. Sometimes he gets insomnia, and I'm afraid I haven't been helping matters any."
"Well," laughed Mae, "if a man ever has the right to a little insomnia, it's on his honeymoon! But, you could have lunch with us, couldn't you? Afterward, maybe we could do a little shopping. Oak Glen has some great stores even if you're just browsing. What do you say?"
"I don't know," hesitated Charlie. "Someone might recognize me."
"After I'm done with you, you're own grandmother wouldn't recognize you," smiled Mae. "If anyone asks, you're Mrs. Smith and you and your husband are staying as guests at our place. We have a lot of people rent the cottage. Charlie, look out the window!" exclaimed Mae in surprise.
Outside, a small dark furry creature lumbered past the house and made its way straight into one of the apple trees.
"It's a bear cub," observed Mae, reaching for her walkie-talkie to notify her husband in the orchard. "Honey? There's a cub in the tree in front of the house again. I didn't want you startling it and getting into trouble. Yes, I understand. Okay, good-bye."
"Does this happen very often?" asked Charlie.
"Apple orchards attract bears," sighed Mae.
continued on next page...