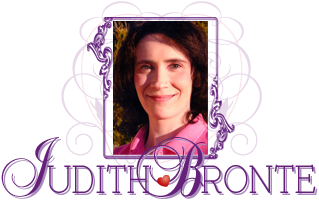 Back to Romantic Love Stories Homepage
Romantic Fiction
/
Read it for free online!

...continued from previous page

Be among the first to know
when I post new chapters, to new books!
Click Here

Keep up-to-date
on all the announcements and website news!
Subscribe today!
My policy is to follow the Golden Rule (Matthew 7:12); I hate spam too, and will never sell or give away your email address.
"This is nice," breathed Charlie, as a cool fresh breeze wafted her face. "Look how blue that water is, Adam. I wonder what lake this is?"
"It's Muncho Lake," informed Chad, pausing long enough for another gulp of soda before devouring his hamburger.
In the distance, Charlie could hear the sounds of people fishing on the lakeshore. She remembered the fishing gear she had purchased for this trip, and winced at the thought of not being able to try it out. It seemed like such a waste of money. Chuck never would have approved-- not when they were surrounded by ample opportunities to lose themselves in this wilderness. But, then, Chuck was never mobbed by fans, and never had the burden of celebrity to always keep in mind. She glanced over at Adam, and recognized the apologetic look on his face. He knew she wanted to go fishing, but couldn't.
"Maybe later," he smiled.
"I'm having a good time," she insisted. And she was. This wasn't Oak Glen, but at least she was with Adam. Besides, she reminded herself, life wasn't one long honeymoon.
With a determined sigh, Charlie finished off her lunch and settled onto the grass with her textbook. Before long, Adam joined her, and looked over her shoulder at the words she was reading.
"I love you," he whispered, kissing her ear and encircling her with his arms.
"Adam, they're watching," she quietly protested, trying to shrug away from his advances. "Our honeymoon is over."
"What does that have to do with anything?" he mumbled, intently burrowing his face into her soft, brown hair.
"That kind of romance has little to do with everyday life," answered Charlie.
His nuzzling suddenly stopped, and Adam looked at her skeptically.
"Just what are they teaching you in that biology book?" he asked, half jokingly.
"I'm serious," she insisted. "We need to look at things realistically, and accept the fact that our honeymoon is over."
"I wish you'd stop saying that," he responded, dryly. But when Charlie's face continued to look at him intently, Adam realized that she had been serious. "You're concerning me, Charlie."
"Holding hands and kissing changes after the honeymoon," she explained. "That's just the way things are."
"What on earth are you talking about?" puzzled Adam. "I love you, and I enjoy demonstrating that love to you. Do we have to be on our honeymoon for that?"
"But, it's different now," argued Charlie.
"How?" pressed Adam, as Kevin got up and approached the couple.
"We really need to get back on the road," said the bodyguard, nervously watching a group of people with fishing rods returning to their truck nearby.
Adam wanted to protest, but he heard the caution in Kevin's voice and thought best to heed it.
Once back in the SUV, the famous musician buckled his seat belt and looked at Charlie, who was sitting beside him on the back seat.
continued on next page...