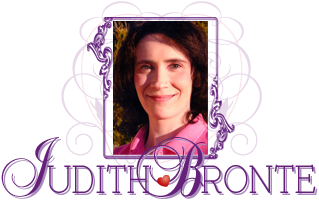 Back to Romantic Love Stories Homepage
Romantic Fiction
/
Read it for free online!

...continued from previous page

Be among the first to know
when I post new chapters, to new books!
Click Here

Keep up-to-date
on all the announcements and website news!
Subscribe today!
My policy is to follow the Golden Rule (Matthew 7:12); I hate spam too, and will never sell or give away your email address.
"Napping in his bedroom," answered Vera, as Charlie disappeared down the hall to see her father. "Adam, it's so good to have you back in Twin Yucca!" resumed Vera. "I haven't seen you and Charlie in ages!"
"I apologize for that," said Adam, taking a seat on the couch while Vera knitted. "I should have tried harder to get Charlie back to you, sooner."
"I hope you're not feeling guilty," smiled Vera. "Adam, if I had needed help, I could've called Jerome. I may be getting on in years, but I'm not an invalid. According to my doctor, I've several more years ahead of me, so I have no intention of slowing down until I have to." Vera's knitting needles clacked away until she saw Adam's smiling at her. "Have you been making my granddaughter as happy as she deserves to be?" wondered Vera with a merry twinkle in her eye.
"I could do better," confessed Adam. "I
will
do better," he added in a determined voice.
"Grandma?" asked Charlie, walking back to the living room. "What medication is Daddy on? Did the doctor put him on anything new since I've been away?"
While Vera and Charlie talked, Adam tried to fight back the sleep from his eyes. He and Charlie hadn't had much rest the night before, and it was beginning to catch up with him. Realizing that he had the couch all to himself, the tired man stretched out on the comfortably worn cushions and gradually drifted to sleep.
"Adam," said a feminine voice. Charlie nudged his shoulder, and a knowing smile stole across his sleeping face. Even though she was trying to get his attention, Charlie couldn't help stopping for a moment to watch. She didn't have to guess what her voice had suggested to him in his dreams, and was thankful that Adam wasn't a sleep talker. "Adam," Charlie finally repeated, shaking his shoulder more insistently, "it's lunch time."
"Lunch?" he mumbled, his dry lips smacking in hunger. "Did you say it was lunch time?" Adam opened his eyes and was greeted with a kiss from Charlie.
"Everyone else is already at the table," she smiled, "so you'd better get up, while there's still something left to eat."
"I'm coming," Adam yawned. "I was just resting my eyes for a few minutes."
"A few minutes?" laughed Charlie. "Try all morning!"
After a quick trip to the bathroom, Adam joined the others at the kitchen table.
"The SUV is still out there," informed Kevin, taking another bite of his lunch.
"It is?" sighed Adam, unfolding his napkin and placing it on his lap. "I suppose I shouldn't be surprised."
Charlie filled Adam's glass with ice tea and set the pitcher on the table. Then she went to the stove and stirred the frying pan, adjusting the flame and adding more seasoning as needed. Adam suddenly realized that the food on his plate was only the first course.
"Isn't this is a little much for lunch?" he smiled at her.
"I know, I got a little carried away," confessed Charlie, "but it's so good to be back home! I know where everything is in this kitchen, and I don't have to go searching for anything."
"Charlie wouldn't let me lift a finger to help," Vera told him over her cup of ice tea.
"Now that I'm home," said Charlie, adjusting the tie on her apron, "you won't have to do as much around here, Grandma."
continued on next page...