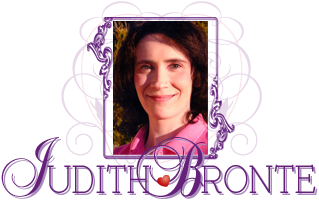 Back to Romantic Love Stories Homepage
Romantic Fiction
/
Read it for free online!

...continued from previous page

Be among the first to know
when I post new chapters, to new books!
Click Here

Keep up-to-date
on all the announcements and website news!
Subscribe today!
My policy is to follow the Golden Rule (Matthew 7:12); I hate spam too, and will never sell or give away your email address.
"Adam and I are going out for awhile," explained Charlie, bending over to kiss her grandmother goodnight. "Don't wait up for us."
Adam didn't know that they were going out, but had to admit that it was a good idea. They needed to get out of the house, and have a heart to heart talk, without the added pressure of being overheard.
"Have a good time!" Vera waved, as they stepped out into the cooling desert air.
The sun was setting on the western horizon, casting golden rays of light across the ground before retiring behind the mountains in the far distance. Adam felt Charlie grasp his hand, and he tightly held on to it as they headed off toward the direction of the open desert. There was no need to be cautious over the paparazzi, for the twenty acres that surrounded them were fenced off, and vehicles could be seen for a great distance, before they could even get close enough to be a problem.
"It's nice out here," admitted Adam, after they had put a little distance between themselves and the mobile home. "For once, it's nice to not worry about being spotted by the media."
"Would you like to drive around for a while?" suggested Charlie. "At least, we would have someplace to sit."
Adam nodded his willingness, and they walked to the pickup truck that Kevin had purchased in Adam's name. It was a great utility vehicle for a such a sizable piece of property as Villa Rosa. Charlie was about to get behind the wheel, when she noticed Adam about to do the same. Seeing the eager look in her eyes, Adam went around and climbed into the passenger side.
"We're just staying on the property," Charlie reminded him, for she recalled how nervous he was about her driving. As she was about to place the key into the ignition, Adam tensed. "Do you want to drive?" she laughed.
"No," he quickly shook his head. Then he looked at her with a slightly brightened face. "You wouldn't mind?"
Charlie laughed, and got out to change sides with her husband. Adam placed his hands on the wheel, and smiled at Charlie.
"It's not that I don't trust you," he told her. Charlie smiled back at him, but when he heard the sound of his own words, Adam's smile quickly vanished. An anguished looked crossed his face, and he sighed.
"Won't you tell me what's going on?" she pleaded.
Starting the engine, Adam drove a distance from the main buildings of Villa Rosa, before parking the truck and leaning back in his seat. The sun had set by now, and a bright Mojave moon was taking its place in the desert sky.
"Oh, Charlie," Adam's voice finally broke the silence, "what have I gotten myself into?"
Charlie wasn't sure how to respond. Was he referring to their expenditures over Villa Rosa, or was this about something else? Charlie didn't want to consider the possibility that he could be speaking of their marriage, so she remained silent.
"I'm sorry," he apologized. "I'm scaring you, again."
"Please, tell me," begged Charlie.
"I don't know when I first realized this," began Adam, "but I remember it crossed my mind a few times after we were married. I was always able to push it aside, but yesterday..." his voice hesitated. "I was missing the time we usually spent together, and I confess, I was feeling a little sorry for myself. I think that's probably why I was more vulnerable to the temptation, when it came to me this time. It's no excuse, though."
"What are you talking about?" she wondered.
continued on next page...