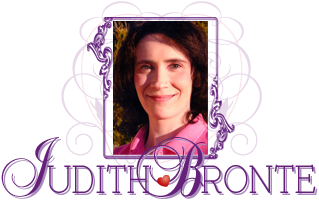 Back to Romantic Love Stories Homepage
Romantic Fiction
/
Read it for free online!

...continued from previous page

Be among the first to know
when I post new chapters, to new books!
Click Here

Keep up-to-date
on all the announcements and website news!
Subscribe today!
My policy is to follow the Golden Rule (Matthew 7:12); I hate spam too, and will never sell or give away your email address.
"I'm not an old man," he explained, "but I'm not young, either. When I saw you with those crew workers, I became jealous. I was jealous of your time, and jealous of your attention. You were spending more time with them, than you were with me. And before you try to say anything, I knew it was an unreasonable fear. But, there you were, smiling and looking so beautiful with them, that I allowed myself to entertain the temptation. I know it was wrong of me, but by the time I tried to push away my jealously, the sin had already done its damage, and I began to question us. Even worse, I began to question
you
."
The wind whistled past Charlie's ears, and threatened to rob her of her very breath, as she sobbed into the night air.
"You didn't deserve my distrust," Adam apologized. He let go of her arm, and she stumbled back a few steps, trying to regain her balance in the gusting wind. Now that he was no longer holding on to her, she found it difficult to remain upright. Charlie's hand reached out for his, and Adam quickly guided her back to the refuge of their pickup.
After helping her inside, Adam ran around the truck and climbed behind the wheel. When the door slammed shut, they both sighed in relief to get out of the wind. He looked at Charlie, and brushed away the tears on her face.
Without a moment's hesitation, Charlie hugged her husband.
"Honey, I'm so sorry," whispered Adam.
"I know you don't need me to answer your question," murmured Charlie, her face buried against his shirt, "but I don't desire anyone but
you
. Adam, you're the love of my life."
"Thank you for that," he tenderly held her close. "Thank you for not being like--" Adam caught himself, and he was suddenly silent. Charlie sat up, her tear streaked face gazing into his.
"Like Thomas," she finished his thought out loud.
By the look on Adam's face, she knew she had guessed correctly.
"So," she sighed, "
that's
what this is all about. You're afraid we'll turn out just like Shirley and Thomas."
"Not
just
like them," explained Adam, "but I've seen marriages fail over less than a difference in ages."
"Do you love me?" she asked.
"You know I do," he replied.
"Do you believe me, when I say those very same words to
you
?"
"It wasn't fair of me, I know," he apologized. Adam looked at Charlie's downcast eyes. A gust of wind lightly rocked their pickup, so that Charlie quickly fastened her seat belt, half thinking that their vehicle might turn over. When Adam saw this, he smiled. "That wasn't strong enough to topple us," he assured her.
Charlie remained quiet, her face still troubled by Adam's confession of being jealous.
"It's not fair," she whimpered. "
You're
the famous Wallace Shipley! If anyone should have a cause to be jealous, it should be
me
! I've seen those pretty women fall all over you for your autograph, and light up like a Christmas tree when you smile at them. But," she added, "I never gave into the temptation to think that you could be unfaithful in your promise to love me! I always held fast to the knowledge of who you were, and your love for God and His word. I trusted you, because I
loved
you!"
Adam was too ashamed to respond, but hung his head and nodded in agreement.
continued on next page...