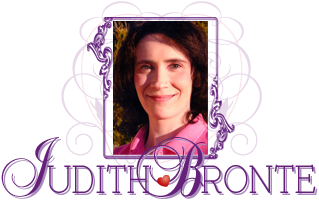 Back to Romantic Love Stories Homepage
Romantic Fiction
/
Read it for free online!

...continued from previous page

Be among the first to know
when I post new chapters, to new books!
Click Here

Keep up-to-date
on all the announcements and website news!
Subscribe today!
My policy is to follow the Golden Rule (Matthew 7:12); I hate spam too, and will never sell or give away your email address.
When Charlie appeared from her father's room after putting him to bed, Adam met her at the water fountain in the courtyard, looking very discouraged.
"Whenever Chuck does that to me, I feel as though I've been caught doing something wrong! I know I'm being ridiculous, but it's really unnerving!"
Charlie went to her distraught husband and put her arms around him in a great big hug, for he looked as though he needed one right about now. "I've been trying to tell Daddy that the house he lives in is yours, the money that paid for his operation was yours, the private jet he flew home in was yours, and that
I
am yours. I think the AD just won't allow him to remember."
"I appreciate your trying," smiled Adam, "but you're giving him false information."
"How so?"
"The money is ours, the jet is ours, and the house is ours. The only thing you had correct was that you're mine." Adam kissed her cheek and softly laughed. "What a wonderful problem to have, Charlie-girl. It wasn't very long ago that our biggest problem was making sure Chuck didn't watch too much television." Adam looked down at his pretty wife. Her warm brown eyes were inviting and her lips extremely kissable. "Our anniversary is in few days," he whispered tenderly. "Shirley wanted a celebration over at her house, but I was able to talk her out of it. We'll spend our day at a nice, private hotel, just you and me."
Biting her lip, Charlie hesitated.
Adam became uneasy. "That's what we agreed to, isn't it?"
"I hate to leave Daddy," she explained. "What if he needs me, and I'm not here?"
Stepping back, Adam let go of Charlie. "I thought you said he could go without you for one day."
"I know, but I hate to leave when Daddy's doing so well," reasoned Charlie. "Adam, it's only been a week and a half since we got back from Germany."
"Chuck won't be by himself," her husband quickly pointed out.
"I know," hesitated Charlie, "but I'll be somewhere else, all the while wondering if I should have stayed home with Daddy. Adam," she begged, as he started to walk away, "please, don't take it that way! I'll go with you, after Daddy's had a chance to settle in!"
Hearing the plead, Adam stopped and turned to look at Charlie. Even though he had been looking forward to their anniversary, he shoved aside his frustration and managed to give her a weak smile. "I understand," he finally sighed. "We'll postpone our day for some other time."
"You aren't angry?"
"No, just disappointed." Adam walked off to the music room where he remained on his thinking couch until lunchtime.
After the noon meal, Adam sat on the living room floor sorting through a box of photos and souvenirs that he and Charlie had collected during their marriage. He had been meaning to organize this into photo albums, but had never gotten around to it until now.
As Adam lingered on a photo of Charlie during their trip to Alaska, he was joined by an unexpected visitor. Chuck sat down on the floor beside him and motioned that he would like to take part in whatever it was that Adam was doing.
continued on next page...