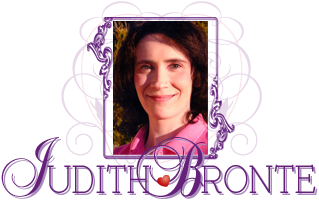 Back to Romantic Love Stories Homepage
Romantic Fiction
/
Read it for free online!

...continued from previous page

Be among the first to know
when I post new chapters, to new books!
Click Here

Keep up-to-date
on all the announcements and website news!
Subscribe today!
My policy is to follow the Golden Rule (Matthew 7:12); I hate spam too, and will never sell or give away your email address.
Charlie smiled sleepily. "Your fans are going to think you're talking about me."
"I am," Adam grinned. "Goodnight, Charlie." The tired musician gave his wife a small kiss, and they fell asleep.
After a week and a half of work in the recording studio, Adam was ready for Charlie to come so they could record their duet.
"This will be easier than the benefit concert," Adam tried to convince her.
All too soon, Charlie needed to make the long drive into LA with Adam and Dave, and two bodyguards. Until now, Kevin had been staying home with Charlie, so this was his first chance to see what a recording studio looked like.
It was still dark outside when their vehicle pulled up to a large building where a man was smoking a cigarette in the parking lot. When the man saw Adam, he nodded and went back inside to get things ready for their recording session.
Trying to calm her jitters, Charlie reasoned with herself that there was nothing to be afraid of. She wouldn't be performing to an audience of thousands, but to only a handful of audio engineers who were there to record the duet. All she had to play was one song and then she could go home. Clutching Adam's hand, Charlie followed her husband into the recording studio where someone already had a pot of coffee brewing.
The man from the parking lot snickered when he saw Charlie hanging on to Adam's arm like a frightened child. "She's too much!" he laughed. "I thought all that wide-eyed-innocent stuff during the benefit concert was just an act!"
"Good morning, Joel," Adam gave him a stern glance before seating Charlie in a nearby chair. "I think you already recognize my wife. Charlie, this is Joel Miller."
Joel brusquely nodded to the young woman and lit another cigarette.
Timidly, Charlie looked about her surroundings while Adam and Dave talked with Joel and the other engineers. State of the art sound equipment lined some desks, while a window into the next room revealed two pianos; this sealed room was called the live room, for it was where live performances were recorded. Everything looked extremely technical, and Charlie could feel herself intimidated by the lights, strange men, and the sickening smell of cigarette smoke.
When Adam returned a few minutes later, he noticed Charlie was looking a little green. "Do you need to lose breakfast?" he whispered.
Charlie nodded, and Adam took her to the ladies' restroom down the hall.
"What's with her?" asked Joel, when Adam walked back to resume their conversation. "She didn't look too hot."
"Charlie's pregnant," explained Adam, "and she's having a hard time keeping down food because of morning sickness."
Joel scoffed as though he knew exactly what Adam was talking about. "I've been there, man. When my ball and chain had a baby, she did everything she could to make me feel guilty for getting her pregnant. I tell you, man, it was so unfair! I don't remember her pushing me away when she wanted--"
Just then, the bathroom door opened and Charlie walked down the hall, still looking pale but much more peaceful.
"Are you feeling better?" asked Adam.
continued on next page...