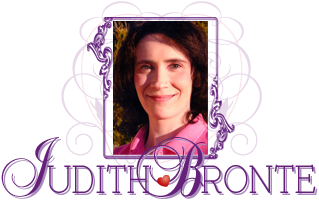 Back to Romantic Love Stories Homepage
Romantic Fiction
/
Read it for free online!

...continued from previous page

Be among the first to know
when I post new chapters, to new books!
Click Here

Keep up-to-date
on all the announcements and website news!
Subscribe today!
My policy is to follow the Golden Rule (Matthew 7:12); I hate spam too, and will never sell or give away your email address.
As they waited for Joel to return from the bathroom, Adam put his arm around Charlie. Some of the engineers in the control room were dozing off, and Adam took this opportunity to cuddle with his wife.
"We haven't had time together in several days," Adam whispered longingly. "After this is over, we'll lock ourselves in the bedroom and not come out for a week!"
"Hush!" Charlie quietly laughed. "They'll hear you!"
"The microphones are off," Adam smiled. He nuzzled Charlie's hair and then kissed her lips.
It wasn't until Joel's impatient voice sounded over the loudspeaker that they realized he was finally back. "Let's get to work, people!"
After one last kiss, Adam returned to his piano and Charlie began their duet. Music flowed from her so easily that by the time it was over, Adam was grinning ear to ear.
"I guess that'll do," conceded Joel. "It didn't completely stink like your other attempts."
With an encouraging nod, Adam came over to Charlie and kissed her cheek. "The recordings are finally done! Hopefully, I'll have a finished album ready to promote by the end of the year!"
Nervously, Charlie reminded Adam of a promise he had made after finding out that she was pregnant. "You promised you wouldn't go on a long tour like you did the last time. I don't want to have this baby without you!"
"You won't," smiled Adam. "I've already told Gary that I won't accept any dates were I can't fly in, and get back home by the next day. There's already so much hype over Wallace Shipley right now, I won't have to promote this album very hard for it to sell well. However, I
will
appreciate your showing up for a few concerts to play the duet with me. My fans are going to expect it."
"I know," sighed Charlie. "I'll do whatever you need."
"Thanks, Honey."
When they emerged from the live room, audio engineers congratulated Adam and Charlie on a solid performance. The only one conspicuously missing from the group was Joel.
"Joel's wife left him for another man," explained one of the engineers in a hushed voice. "Seeing your wife must've put him in a foul mood."
Just then, Joel appeared from the bathroom with a cigarette between his lips. "If you're done talking about me behind my back, we have some cleanup work to do."
Grateful that her part of the album was over and done with, Charlie located a comfortable seat in a corner of the control room. Content to keep quiet and patiently wait, she watched Adam and Joel play with the recording they had just made.
It took the rest of the day for them to get everything just right, and by the time Adam and Charlie left the recording studio, evening was gathering on the horizon.
"There's a good Italian restaurant nearby where Dave and I like to eat," suggested Adam. "He goes in and takes our order, and then we eat outside on the benches. That way, no one has a good chance to recognize me. Don't worry, Charlie, I've been keeping our diet!"
"He's been eating stuff like you guys serve at home," attested Dave.
continued on next page...