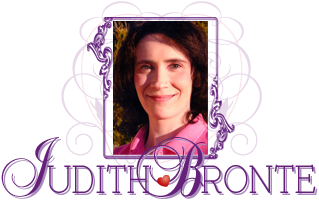 Back to Romantic Love Stories Homepage
Romantic Fiction
/
Read it for free online!

...continued from previous page

Be among the first to know
when I post new chapters, to new books!
Click Here

Keep up-to-date
on all the announcements and website news!
Subscribe today!
My policy is to follow the Golden Rule (Matthew 7:12); I hate spam too, and will never sell or give away your email address.
After he had put away the fishing equipment and took his leave from Mr. Winkler, Dennis and Abby walked out to the jeep where Jake was waiting, quietly drawing on his small sketchpad.
"That's pretty good," complimented Dennis, looking over Jake's shoulder.
"I invited Dennis to dinner," announced Abby, as their guest climbed in the back seat. "We have to make a stop for pizza, and then we'll take it back to the house. It's so nice outside, maybe we could eat on the beach."
Jake pocketed his sketchpad and smiled weakly.
"Perhaps we could get in some fishing," suggested Dennis, hopefully.
"I never have to be asked twice to go fishing!" laughed Abby. "The bay is great for catching smallmouth bass. Sometimes, you might land a pike or two, but it's mostly smallmouth."
"What flies do the fish around here favor most?" inquired Dennis.
"Mayfly larvae are pretty standard," said Abby, "but the trick is selecting the right stage of larvae for the correct time of year. You'd be surprised what a difference that can make."
Then Dennis went into detail about his experience with largemouth bass and the lures that worked best. Jake only understood a quarter of what was said, but Abby seemed to know exactly what he was talking about. The two were deep in conversation when they arrived at their destination. Dennis excused himself to go use the restroom, while Abby and Jake went in to order.
"Jake, be nice," whispered Abby.
"Why did you have to invite him to
dinner
?" sighed the young man.
"Because," responded Abby, "he's being pleasant and he's not going to make trouble after what you did to him."
Jake folded his arms and sat down while Abby went to the counter and placed their order. Dennis reappeared and took a seat near Jake, careful to maintain his distance. When their pizza was ready, the three returned to the jeep and drove home.
To Abby's surprise, Terry ran up to the vehicle as soon as she pulled up to the little yellow house.
"What's wrong?" asked Abby.
"Nothing's wrong," Terry assured her. "Your parents have been waiting for you and Jake to get home. They have news and won't say a word until we're all together!"
Abby and Jake quickly got out, leaving Dennis in the jeep holding the pizzas.
"Here they are!" announced Terry, as the three entered the living room where John and Izumi were waiting.
Abby could see at a glance that this was good news, as Terry had predicted, for her parents were beaming smiles.
"Does this have anything to do with the doctor's appointment today?" asked Abby.
"Your father and I have something we want to tell you," smiled Izumi, excitedly. "Remember how I told you that I was concerned that I was showing so early? Well, Dr. Williams did an ultrasound, and she found out why!"
"Are you ready for this?" laughed John. "You guys might want to sit down first!"
"What is it?!" cried Terry, breathlessly.
"We're going to have TRIPLETS!" exclaimed John, almost shouting with joy.
Everyone's mouths dropped open in astonishment.
"Triplets!" exclaimed Abby, her eyes wide open in amazement.
"We're having
triplets
!" cried Terry, jumping up and down with unabashed delight. "Well done, Izzy!"
"Are you sure?" asked Abby, in a stunned voice.
continued on next page...