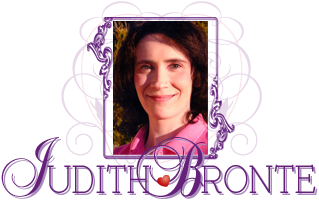 Back to Romantic Love Stories Homepage
Romantic Fiction
/
Read it for free online!

...continued from previous page

Be among the first to know
when I post new chapters, to new books!
Click Here

Keep up-to-date
on all the announcements and website news!
Subscribe today!
My policy is to follow the Golden Rule (Matthew 7:12); I hate spam too, and will never sell or give away your email address.
Vera had never learned to drive, and she was now at the age where she feared it was too late to ever begin. This wouldn't be particularly important, if it weren't for the fact that the nearest retail outlet was in Palm Springs-- a distance much too far for anyone to walk. Because of this, Vera found herself calling up friends who had transportation. To her dismay, no one was available.
When prospects looked the bleakest, Mrs. Jacobs, their neighbor from across the street, knocked on the Overholt's front door. She had just received a phone call from one of the women Vera had phoned earlier, and was here to volunteer. Mrs. Jacobs said she was willing to spend the entire day, if needed, driving Vera and her granddaughter around Palm Springs. Vera immediately accepted Mrs. Jacobs help, and explained to her why they needed to buy new clothes for Chuck. She went into detail the difficulties her son was having. Charlie was amazed at how unabashed Vera treated their family problems. Was nothing sacred?
Charlie wished, dearly, that her Grandma had gotten someone else, for Mrs. Jacobs was continually spreading "dirt" about others. She was not the only gossip in Twin Yucca, by far. Nearly half the population were retired elderly, spending their golden years in a "desert paradise." Unfortunately, the retired citizens of this town didn't seem to have anything else better to do than to talk about the private matters of others. Don't misunderstand, all people over sixty aren't incurable gossips-- that's unfair and untrue. With that said, to the shame of Twin Yucca, gossip was a recognized pastime.
Against Charlie's wishes, Vera and Mrs. Jacobs decided that Chuck would be better off at Mullen-Overholt with Jerome, than to drag him all over Palm Springs with them.
"Why can't I stay home with Daddy?" reasoned Charlie, wishing Mrs. Jacobs would leave the room while she and her grandma discussed what to do with Chuck.
"He'll be fine with Jerome," insisted Vera. "There's no need for you to stay, when you can go."
Charlie was about to state that there was no reason to go when she could stay, when Mrs. Jacobs interrupted with, "Vera knows best, dear." It sounded more like a reproof than anything else. In truth, Mrs. Jacobs appeared to be irritated that Charlie was refusing the sacrifice she was making-- in her presence. Ungracious child!
Vera made some light excuse for Charlie's behavior, obviously embarrassed. Seeing that she was only making matters more unpleasant than they already were, Charlie gave in. She tried to remind herself that Chuck would be looked after at Mullen-Overholt. After all, it wasn't as if she were abandoning him.
Mullen-Overholt Nursing Home was not where Chuck particularly wanted to be, especially since he wasn't himself today. But, like it or not, want it or not, this was where he had to be. (Charlie was experiencing a similar sensation.) Jerome, who was not in the humor to keep his brother company, let Chuck wander the facility as though he were a resident.
As he walked past a vacant room with beds, Chuck noticed that one of the beds wasn't empty. An old woman reading her Bible looked up and smiled. It was Ruth Clark.
"Would you like for me to read to you?" she asked, in a kind voice. Chuck entered the room and sat down in a nearby chair.
"Remember the word unto thy servant, upon which Thou hast caused me to hope. This is my comfort in my affliction: for Thy Word hath quickened me," read Ruth.
The peaceful words and the steady sound of Ruth's voice, put Chuck at ease. The calmer he became, the easier it was to think clearly. Agitation had made his confusion worse. When he calmed down, the Alzheimer's was easier to bear. The longer Ruth read, the more placid Chuck became.
"Just look at these prices!" lamented Vera.
"Isn't it terrible?" concurred Mrs. Jacobs, shaking her head, as they passed a rack of mens' clothing.
"I just don't know what Jerome is going to say about all this," sighed Vera.
"Times are hard for everyone, right now," admitted Mrs. Jacobs. "My stock broker says he thinks we're going to see a recession next year."
"I didn't buy anything that Chuck didn't absolutely need," continued Vera, trying to rationalize spending so much money without her son's pre-approval.
Just then, an animated group of teenage girls walked by. Charlie recognized Jenna Hanna in the group and smiled a friendly hello. Jenna whispered something to the other girls, and they laughed. After a few gawks at the Overholt girl, the group continued on their way.
"Isn't that one of your friends from school?" asked Mrs. Jacobs. "Jenna goes to the same school as you," she stated firmly, as if Charlie was about to deny it.
"Yes, I think that was Jenna," replied Charlie, as casually as she could. What made them so rude, now? Hadn't they been friendly to her, just yesterday? Charlie tried to pretend that her feelings hadn't been hurt, but they were.
continued on next page...