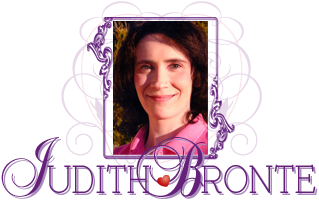 Back to Romantic Love Stories Homepage
Romantic Fiction
/
Read it for free online!

...continued from previous page

Be among the first to know
when I post new chapters, to new books!
Click Here

Keep up-to-date
on all the announcements and website news!
Subscribe today!
My policy is to follow the Golden Rule (Matthew 7:12); I hate spam too, and will never sell or give away your email address.
Even though the Master Plumber spent most of his time in very unglamorous places, he was not out of place at Jalbert's. Looking handsome in his dress suit, he and Constance made a striking pair.
Miss Riley's shoulder-length blonde hair was arranged in an elegant French braid, complimenting her black evening dress. Everything about her appearance was meticulous. A cell phone rested face down on the white linen tablecloth beside her glass, a sign that even though she was not currently at work, this real estate broker was always on call. Tonight, they were celebrating her recent promotion.
"How was your day?" asked Adam, finishing a serving of Raspberry Linzer Torte.
"The Morton's have finally decided to buy," answered Constance, "which is a big relief. I told them the Grant house was perfect for them. It was within their price range, the style suited their taste perfectly, and the neighborhood couldn't have been better."
"Good," replied Adam.
"Mrs. Morton was ready to make the commitment, but Mr. Morton was excessively cautious. Not that I blame him-- buying the right house is an extremely important decision, but he couldn't be convinced that this really was a good deal. I must have showed them fifteen or sixteen houses, but I knew all the time that the Grant house was for them."
"And it was," concurred Adam, good-humoredly, for he had no information on the matter, whatever.
"It was very gratifying," continued Constance. "You really have to have an instinct about people in this business, and listen to not only what they say, but what they mean. Henry carries around a beeper and a cell phone with him when he goes to meet his clients. Can you imagine? I keep telling him, 'you've got to focus on the needs of your clients, when you're with them.' A cell phone at a meeting says you're not 100% there."
"I heard a great joke today," spoke up Adam, in a laughing grin. "There was this doctor who had a broken pipe..."
"Excuse me," interrupted Constance, picking up her ringing cell phone, "this won't take but a minute."
As Constance talked, Adam glanced at his watch.
"I know Mr. Morton, but the building inspector gave the Grant house a clean bill of health," Constance was saying.
By the time Mrs. Jacobs served dessert, Chuck was falling asleep in his chair. Charlie quickly ate her small serving of cheesecake, eager to leave as soon as possible. The two women talked a little more, and then Vera announced that it was time to go. Chuck awoke from his slumber and thanked Mrs. Jacobs for everything she had done for them, that day.
"If you ever need anything, let me know," replied Mrs. Jacobs. "I happened to be free today," she quickly added, so everyone would get the impression that her offer was limited. "Now, Vera, I got in touch with my sister in Topeka, and she's going to send me all the young girl's clothing that she's collected for charity. I'll bring it right over the minute it arrives!" Vera thanked her, and after Chuck nudged his daughter, Charlie did likewise.
"I hate false charity," observed the teenager, as the family crossed the street to their home.
Miss Charlie Overholt was baptized at church the next day. It was glorious confirmation to Chuck that God would take care of his little girl.
"Though I bestow ALL my goods to feed the poor, and though I give my body to be burned, and have not charity, it profiteth me nothing.
~ 1 Corinthians 13:3 ~

"Blessed be the LORD God... I [Chuck] being in the way, the LORD led me."
~ Genesis 24:27 ~

"Thy children [Charlie] shall be taught of the LORD; and great shall be the peace of thy children."
~ Isaiah 54:13 ~

"Behold, I [God] will proceed to do a marvellous work among this people, even a marvellous work and a wonder."
~ Isaiah 29:14 ~
end of chapter