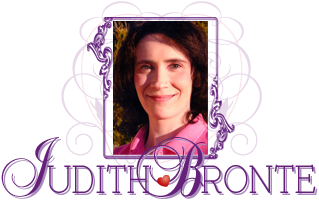 Back to Romantic Love Stories Homepage
Romantic Fiction
/
Read it for free online!

...continued from previous page

Be among the first to know
when I post new chapters, to new books!
Click Here

Keep up-to-date
on all the announcements and website news!
Subscribe today!
My policy is to follow the Golden Rule (Matthew 7:12); I hate spam too, and will never sell or give away your email address.
"Open the passenger door, Charlie," he instructed. Once inside, Adam turned on the heater. Charlie got in beside her father, and Adam sat down in the driver's seat so that Chuck was sandwiched between them. "He'll be all right," said Adam, starting the engine.
On the drive back to Twin Yucca, Chuck repeatedly asked for Martha, his deceased wife. When he noticed Charlie was sitting next to him, he smiled happily.
"Pumpkin," said Chuck, "I've got to get to work. Frank is waiting for me."
"I know, Daddy," replied Charlie, not wanting to excite him by disagreeing.
"We have to do inventory," he continued. Chuck was seemingly unaware of his surroundings, or even what state they were in. He couldn't remember Adam, but he had no difficulty recognizing his daughter. It is often so with Alzheimer's patients. Memories that are oldest tend to last the longest.
Charlie instructed Adam to drive to the nearest hospital. Although her father seemed to be in good physical condition, the measure of his incoherency was alarming.
While a doctor examined Chuck, Charlie related what she knew about his case history. Thankfully, the doctor affirmed Adam's prediction that her father was O.K.; Chuck had not suffered any bodily harm by this episode of wandering. However, the doctor informed Charlie that steps would need to be taken so that this night would not be repeated. He suggested that she disguise the front and back doors of their house with curtains, or place STOP signs on them. The doctor also said that if Chuck could be exercised enough during the day, he may become too tired to wander at night. It was no easy thing to wear out a man who loved the outdoors, and who could hike all day with only minimal rest breaks! But, this was reality, and Charlie had to face it.
While the doctor talked to Charlie and tried to give her helpful advice, Adam called Mullen-Overholt on a pay phone in the hospital. Jerome wasn't there, but a staff member answered and promised to deliver the message immediately to Jerome, who was still out searching for his brother. Next, Adam called Vera, who had been camping by the telephone, and related to her everything that had transpired.
Mrs. Jacobs, who had been listening in on an extension, (with Vera's knowledge), offered to drive her to the hospital. However, Adam explained that he would have Chuck and Charlie back home within half an hour. It wasn't necessary for Vera and her friend to make the drive.
When the trio reached home, Jerome and Vera met them in the driveway.
"Chucky!" exclaimed Vera, rushing to her son.
"He's O.K., Grandma," comforted Charlie. "All the time Daddy was missing, he was in the back of Adam's van. It was extremely Providential. Things could have easily turned out much worse!"
"If he keeps this up," observed Jerome, "we're going to have to look into a care facility, soon."
"You mean a nursing home?" asked Charlie.
"There are places for people like him," said Jerome, as Vera helped her son inside.
"Daddy's place is with me!" insisted Charlie.
"This is a family issue, and we'll discuss this at a more appropriate time," declared Jerome.
"I have to get back home," said Adam, excusing himself.
"Thank you for everything," said Charlie, gratefully. Adam nodded in recognition, and drove away. "You could have at least thanked him," said Charlie, turning to her uncle. "He drove clear to Joshua Tree looking for Daddy!"
"Yes, but he was in the back of the van all the time, wasn't he?" replied Jerome, snidely. "Adam is always poking his nose into my business. We would have found Chuck, given enough time."
Back inside, Vera was all tears and worries, while Charlie remained calm. She had grown up some in the past few hours. Her faith had been tried in the furnace of suffering, and she had passed the test God had given her. Charlie thanked God, and blessed His Holy name, for He had kept His promise to watch over Chuck. God had not failed them nor had He forsaken them!
"Know therefore that the LORD thy God, He is God, the Faithful God, which keepeth covenant and mercy with them that love Him and keep His commandments."
~ Deuteronomy 7:9 ~

"He [God] knoweth the way that I take: when He hath tried me, I shall come forth as gold."
~ Job 23:10 ~

"I [God] will bring the third part through the fire, and will refine them as silver is refined, and will try them as gold is tried: they shall call on My name, and I will hear them: I will say, It is My people: and they shall say, The LORD is my God."
~ Zechariah 13:9 ~

"That the trial of your faith, being much more precious than of gold that perisheth, though it be tried with fire, might be found unto praise and honour and glory at the appearing of Jesus Christ."
~ 1 Peter 1:7 ~
end of chapter