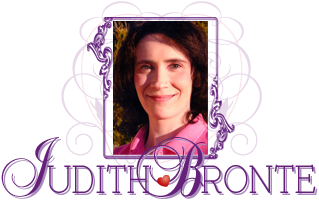 Back to Romantic Love Stories Homepage
Romantic Fiction
/
Read it for free online!

...continued from previous page

Be among the first to know
when I post new chapters, to new books!
Click Here

Keep up-to-date
on all the announcements and website news!
Subscribe today!
My policy is to follow the Golden Rule (Matthew 7:12); I hate spam too, and will never sell or give away your email address.
The mysterious locked room was in fact, the hideout of Wallace Shipley. In the corner, Charlie recognized the concert grand piano that Wallace Shipley was known for as his "preferred instrument." On the floor against the wall, stood a large, golden award for "Convergence." On the wall opposite to the window was a homemade music studio, where Adam listened to live performances of other musicians, in order to study their music and gain inspiration for his own.
Stacks of music related magazines surrounded the tattered couch that was against the other wall. Adam explained that it was where he did most of his "thinking." Charlie couldn't help adding,
"Probably with your eyes shut!"
Adam had to smile in spite of himself. He checked the time. There was another hour left before sunrise.
"Do you want me to play something in particular?" he asked, sitting down at the piano.
"How about 'Shades of Love'?" asked Charlie, not believing that Wallace Shipley was taking HER request! She nestled into Adam's comfortable sofa, and he began to play. Charlie smiled so hard her cheeks hurt. She watched, fascinated by Adam's fingers as they masterfully flew about the keyboard, bringing to life a favorite composition that she had loved for so long.
Charlie walked home alone, so neighbors might not see them together, her heart full of music and her lips full of thanks to the Lord Who had put Adam in her way.
First Corinthians Chapter Thirteen:
"Though I speak with the tongues of men and of angels, and have not charity, I am become as sounding brass, or a tinkling cymbal.

And though I have the gift of prophecy, and understand all mysteries, and all knowledge; and though I have all faith, so that I could remove mountains, and have not charity, I am nothing.

And though I bestow all my goods to feed the poor, and though I give my body to be burned, and have not charity, it profiteth me nothing.

Charity suffereth long, and is kind; charity envieth not; charity vaunteth not itself, is not puffed up,

Doth not behave itself unseemly, seeketh not her own, is not easily provoked, thinketh no evil;

Rejoiceth not in iniquity, but rejoiceth in the truth;

Beareth all things, believeth all things, hopeth all things, endureth all things.

Charity never faileth: but whether there be prophecies, they shall fail; whether there be tongues, they shall cease; whether there be knowledge, it shall vanish away.

For we know in part, and we prophesy in part.

But when that which is perfect is come, then that which is in part shall be done away.

When I was a child, I spake as a child, I understood as a child, I thought as a child: but when I became a man, I put away childish things.

For now we see through a glass, darkly; but then face to face: now I know in part; but then shall I know even as also I am known.

And now abideth faith, hope, charity, these three; but the greatest of these is charity."
end of chapter