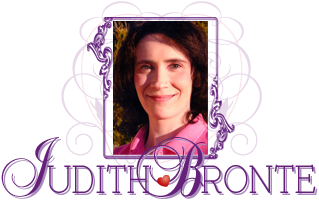 Back to Romantic Love Stories Homepage
Romantic Fiction
/
Read it for free online!

...continued from previous page

Be among the first to know
when I post new chapters, to new books!
Click Here

Keep up-to-date
on all the announcements and website news!
Subscribe today!
My policy is to follow the Golden Rule (Matthew 7:12); I hate spam too, and will never sell or give away your email address.
"Adam's phone isn't charged," said Charlie, "so I can't reach him. Could you call Bill and relay a message to Adam for me?"
"I wish I could," sighed Lisa, "but it so happens that Bill had his cell phone stolen just yesterday, so I was only able to talk to him from a phone at the hotel. I think I have Gary's number around here somewhere. Do you want me to see if I can locate it?" offered Lisa. "I'll call you back just as soon as I find it."
"Yes!" exclaimed Charlie. "Please hurry!"
Charlie hung up and waited.
"Adam's plane took off at four-- our time," explained Charlie, to her grandmother.
"Isn't that good news?" asked Vera.
"If he
did
get on that plane, then he's going to die," breathed Charlie, in horror.
"Pumpkin, you're frightening me," said Vera.
"Dear God!" prayed Charlie, "get the pilot to land!"
"Lord," prayed Vera, out loud, "Be pleased, to deliver Adam and his friends: O LORD, make haste to help them."
Even though Charlie was pale and visibly shaken, the thought of her friend dying had finally brought her to a realization that she had resisted in the past: not only was she attracted to Adam, but she loved him-- so much that the thought of life without him was almost more than she could bear.
The hours of waiting that passed afterward, seemed like days to Charlie. Wanting to keep busy,Vera turned on the news on the living room TV and went to the kitchen to fix lunch. While she was getting the eggs out of the refrigerator, she heard Wallace Shipley's name coming from the living room.
"Charlie! they're talking about him on the news!" shouted Vera. Charlie darted into the living room, still clutching the satellite phone.
"To recap," said the news anchor, "the chartered jet carrying Wallace Shipley and three others, has gone down near Flagstaff, Arizona, while en route to Twin Yucca, California. At this time, it is not confirmed that Wallace Shipley was on board, but according to the FAA, flight plans included four passengers and two crew members."
Stunned, Charlie sank into the couch.
"An eyewitness to the crash," continued the anchorman, "reported seeing flames and smoke coming out of the right engine prior to crashing into the side of a mountain. Stay tuned to 'On The Scene News' for further developments."
Just then, Charlie's satellite phone rang. She snapped up the phone.
"I'm so sorry," said Lisa, "I couldn't find Gary's number."
"Did you just see the news?" asked Charlie, frantically.
"No," replied Lisa. "Why, what happened?"
"They just said that Adam's plane went down-- it crashed into a mountain!" blurted Charlie.
"Are you sure?" asked Lisa, incredulously. She turned on the small television set sitting on her office desk. "It's true!" she gasped.
Charlie held the line while Lisa listened to the news.
Vera was dumbfounded. She wanted to comfort Charlie, but all appearances told her that God had said "no" to the prayer request of saving Adam's life. Still, maybe she was wrong. Vera certainly hoped so.
Charlie and Lisa exchanged a few more words, and then Charlie hung up.
"She promised to call me back as soon as she hears any news," said Charlie. "I just can't believe he's gone!" she cried, breaking down. "Why, why would God warn Adam and then not save him?" she sobbed.
"I don't know, Pumpkin," said Vera, hugging her granddaughter. "But we must trust God that all things work together for good. That's the verse you're constantly reminding me of, isn't it?"
"Yes," whimpered Charlie.
"You just watch, God won't fail His people," confirmed Vera.
continued on next page...