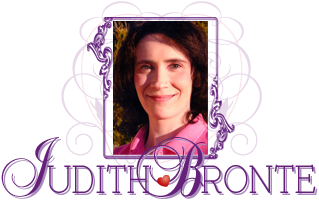 Back to Romantic Love Stories Homepage
Romantic Fiction
/
Read it for free online!

...continued from previous page

Be among the first to know
when I post new chapters, to new books!
Click Here

Keep up-to-date
on all the announcements and website news!
Subscribe today!
My policy is to follow the Golden Rule (Matthew 7:12); I hate spam too, and will never sell or give away your email address.
"Bill! Melvin! Gary!" exclaimed Adam, getting up to shake their hands. "I've never been so happy to see you guys, in all my life!"
"
Nine million dollars
," smiled Bill, not only shaking his hand, but giving him a hug as well, "that's what it's costing you to be here right now!"
"Our vendor was a nervous wreck!" added Melvin, setting down his attaché case on the faded couch.
"Further more," informed Gary, carrying in his laptop, "I was only able to drop his threat of a law suit, by agreeing to compensate him over and above the amount he had hoped to profit by. Now, the rest of our vendors are sweating bullets-- afraid that we're going to pull out of our other engagements, as well. They've a lot of hope, energy, and money tied up in you, Adam. Not to mention all the revenue it could have generated for the local economies. Did you know that every single engagement from now until July is
completely
sold out?"
Bill and Melvin winced uneasily. On the flight to Butte, the three had agreed to ease into the conversation a little more tactfully than that. But Gary's passion about what the tour had accomplished, overshadowed any caution Bill and Melvin had thought necessary. Gary was watching the career of a musician whom he looked up to, come into jeopardy.
"What do you want me to do, Gary?" cried Adam. "Walk out on Charlie?"
"You have
other
responsibilities!" Gary reminded him. "You have contracts-- legally binding contracts that give
your word
that you'll show up! If you won't fulfill your word, it could
ruin
you financially! And then there's your fans. You'll disappoint the very people that buy your albums, and follow your music. I'm sorry, but even if Bill and Melvin are hesitant to say it, you're gambling with your career!"
"Your career," said Bill, trying to be a little more diplomatic than Gary had been, "is in a precarious balance. I know you're willing to throw it away for Charlie-- I know you. I question though, if it's necessary, or even best for Charlie."
"What Bill is saying," explained Melvin, "is that if you stay here and search for her, you'll make Charlie's presence that much more known. What we'd like to do is this: get you back on the tour, put out a press release that Charlie and Vera are taking time off before the wedding, and hire the best private investigator that's familiar with the area, that can be found. Kevin will stay here and help him search. At whatever point they begin to fear for her safety, then the police and or media will be called in using whatever discretion is advisable."
"I think it's for the best, Mr. Clark," agreed Kevin. "We'll keep you posted via phone. You'll call the shots-- only not from Montana."
"Vera?" asked Adam. "She's
your
granddaughter."
"I don't think you can do very much by staying," replied the old woman. "Go, Adam. She wouldn't want you to ruin Wallace Shipley, because of
her
."
"I don't want to abandon Charlie," said Adam, in a struggling voice.
"You
won't
be," encouraged Bill. "By leaving, you'll be doing everything in your power to ensure her safety."
Adam prayerfully thought it over. He didn't want to leave, but he realized the wisdom in it.
"All right," he conceded. "But I want to know
everything
that happens!"
"You've got it," promised Kevin.
"The concert I walked away from," asked Adam, "is it possible for us to rebook it, at my expense? I know we compensated the vendor, but the fans and local businesses got the short end of the situation."
"We can do that," said Gary, pleased that Adam had thought of it before he did.
When Wallace Shipley had walked away from the concert in question, Gary had felt the pressure, more than anyone. GARY was the one who had to face the irate vendors, and promoters, and not Bill or Melvin. He had prided himself on the fact that every obligation had been fulfilled, and that when Wallace Shipley played a date, everyone came away happy. The recent fiasco had so shaken his confidence in Adam's commitment to honor his contracts, that Gary had actually considered walking away from the biggest client he had ever had.
continued on next page...