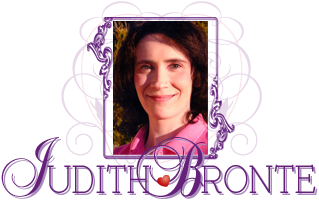 Back to Romantic Love Stories Homepage
Romantic Fiction
/
Read it for free online!

...continued from previous page

Be among the first to know
when I post new chapters, to new books!
Click Here

Keep up-to-date
on all the announcements and website news!
Subscribe today!
My policy is to follow the Golden Rule (Matthew 7:12); I hate spam too, and will never sell or give away your email address.
The group ate a quick meal of cereal and bagels and then stepped outside to load the car with their suitcases and bags.
"It's too pleasant for being so early in the morning," predicted Adam, "that means today's going to be a scorcher."
"Where is the jet right now?" asked Kevin, loading the car trunk to capacity and then placing the rest of their belongings on the back seat floor.
"Palm Springs," replied Adam. "Chad, if you need to use the bathroom, you'd better go do it now."
At this, Charlie went back into the mobile home and returned a few minutes later, only to find the men patiently waiting for her beside the car.
"What?" she asked, seeing the quizzical looks on their faces.
"I didn't say anything," grinned Adam.
The musician got behind the wheel, while Kevin and Chad climbed into the back seat with the luggage. Charlie sat beside her husband and soon nodded off to sleep, for it was still early. When she awoke, Adam was telling her that it was time to board the jet.
Chad was nervous and excited, all in the same breath. Normally, an event like this would have been the highlight of his summer, but the nearly ever-present recollection of his father made him feel almost guilty for having a good time.
"You can catch some more sleep on board," Adam winked to Charlie, as she yawned getting out of the car.
Kevin helped the ground crew load the luggage into the sleek private jet, before boarding the aircraft himself. By now, Charlie had been in the jet a few times, as had her bodyguard. She located a seat near Adam, and after finding a comfortable position, fell asleep once more. To Chad's dismay, Adam did likewise, leaving him with only Kevin and the male steward, who occasionally brought snacks and soft drinks, to talk to.
Soon after the jet took off the runway, the ground beneath them gradually broke out into the first rays of sunrise.
"How old are you?" asked the bodyguard, tossing Chad a small bag of pretzels.
"Eleven," answered Chad. "Uncle Adam said you carry a gun. Can I see it?"
"Not today," replied Kevin, popping a salted pretzel into his mouth. "I'm not registered to carry a concealed weapon into Canada, so I didn't bring it along."
"Oh," responded the boy.
"Do you like school?" he continued.
"You don't have to pretend to be nice to me," sighed Chad. "Grownups always ask those questions when they don't know what else to say."
"I'm not pretending," replied Kevin, looking out the jet window. "I'd guess our altitude is about thirty five thousand feet. The sky is clear," breathed the man in satisfaction. "It's a good day for a jump." Kevin had ended the sentence in midair, as if there were more he could tell, and when the bodyguard saw he had the boy's attention, he continued. "I used to be a navy SEAL," he explained, "and I've got to tell you, there's nothing quite like jumping from a C-130 at thirteen thousand on a clear day. But that's tame compared to a free fall HALO at thirty-six thousand feet-- maybe just a little higher than we are presently."
Chad looked out the window and then back at Kevin.
"You're crazy," muttered the boy.
"You'll get no argument from me there," grinned the bodyguard. "I remember once in training, my chute failed. I was trapped in free-fall, and the ground was rushing up at me at over 130 feet a second."
"May I get you a beverage?" interrupted the steward.
continued on next page...