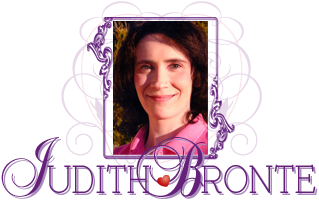 Back to Romantic Love Stories Homepage
Romantic Fiction
/
Read it for free online!

...continued from previous page

Be among the first to know
when I post new chapters, to new books!
Click Here

Keep up-to-date
on all the announcements and website news!
Subscribe today!
My policy is to follow the Golden Rule (Matthew 7:12); I hate spam too, and will never sell or give away your email address.
Just then, a young man in a white T-shirt shouted something to Charlie. She opened her eyes and looked to see who it was that was calling her.
"I think someone wants you," muttered Adam, as the broad-shouldered man urgently beckoned to her.
"It's probably about the well," she sighed, standing up. "I'll be right back."
Taking a deep breath, Adam watched her talk to the man. After listening to her with intent blue eyes, he flashed a handsome grin and then nodded. Adam shifted on his step, and furrowed his brows.
"Stop it, Adam," he thought out loud. "She doesn't deserve that. You trust her, remember? Of course, I trust her," he answered himself. "I love her. God knows, I love her."
When the broad-shouldered man's problem was solved, Charlie returned to Adam, and resumed her place on the front step of their mobile home.
"At least, we have water!" she laughed. "Remember when we wanted to buy this place, and there were other prospective buyers who thought there might be an underground water source, somewhere around here? There is, and it's going to come in handy. We're going to plumb into the well we drilled, and irrigate our plants."
"Plants?" asked Adam, raising an eyebrow in amused curiosity. He found it difficult to imagine
anything
growing in this desolate landscape, besides tumbleweeds and sagebrush.
"Given the right conditions," replied Charlie, "things will not only grow, but thrive! I shouldn't have to remind a seasoned gardener like yourself of that!"
With a small chuckle, Adam intently looked at his pretty wife. Glimmers of the late afternoon sun reflected in her eyes, and for a while, Adam lost himself in silence.
"What are you thinking?" wondered Charlie.
As he opened his mouth to answer, Beppe called to Charlie and waved a clipboard at her, all the while saying something in another language.
"Uh-oh," she sighed. "Whenever he starts speaking in Italian, I know something's wrong."
"So I remember," recalled Adam. Charlie went off to speak to Beppe, while Adam leaned against the front door and watched. Beppe was old enough to be her grandfather, and Adam quietly took note of this fact as he monitored his own reaction-- or the lack of it. Adam noticed that his jaw didn't clench as it did when she was with a younger man, and it disturbed him.
After several minutes, Charlie returned with a big smile.
"It was a misunderstanding," she explained. "Beppe thought we ordered a standard tile for the roof, when we actually decided on a custom glaze. At the rate he's forgetting things, you'd think HE was the one with Alzheimer's, and not me!"
"
Don't say that!
" Adam abruptly snapped.
His sudden outburst surprised Charlie, and he could tell that he had hurt her feelings.
"I'm sorry," Adam quickly apologized. "I shouldn't have talked to you like that. Charlie," he pressed, "you don't have Alzheimer's Disease-- at least, not yet. You're just fine. You're as normal as anyone else your age."
"I was only teasing," she reasoned.
"Well,
don't
," requested Adam. "Not about that." With a deep groan, he ran his hands over his short brown hair.
continued on next page...