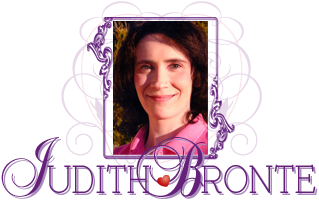 Back to Romantic Love Stories Homepage
Romantic Fiction
/
Read it for free online!

...continued from previous page

Be among the first to know
when I post new chapters, to new books!
Click Here

Keep up-to-date
on all the announcements and website news!
Subscribe today!
My policy is to follow the Golden Rule (Matthew 7:12); I hate spam too, and will never sell or give away your email address.
"They'll be here," Charlie nodded confidently. "I'll see you at lunch!" After giving Adam a quick kiss on the cheek, Charlie walked off while her husband watched.
"I'm sure glad I let her catch me," he mused.
"What?" asked Mike.
"Nothing," smiled Adam. "Let's get to work."
Right on time, the first of the trucks bringing massive oleander bushes, began rolling through the gates. They would eventually run the entire perimeter of the Villa Rosa estate, and were already full-grown so that Adam and Charlie wouldn't have to wait for the privacy that this hedge would afford. A front-end loader scooped up each bush, and deposited them a few feet away in what was quickly turning into a forest of oleanders. The tall, thickly leafed plants continued to come through the front gates, until Beppe instructed Charlie to create a work detail to begin moving them to the fence surrounding the property. He would be in town, seeing an inspector about some important issues, and would return in a few hours.
A flatbed truck pulled up, and another loader began removing bushes from the oleander forest. From where they were working near the well, Adam and the others paused to watch.
"That's a lot of bushes," breathed Mike in amazement. "And more keep coming!"
"Mike!" called out Hiram. "Work."
With a nod, Mike did as he was told.
A while later, Adam was laboring on his back beneath a series of pipes that were being installed just outside the main house. He had taken off his tool belt, and was working a stubborn pipe into place with his bare hands, when he heard a loud commotion of excited voices coming from nearby. "What's going on?" he wondered, as Mike looked up from assisting his uncle to see what the matter was.
"I don't know," muttered Hiram, "but it doesn't sound good."
Abandoning their work, the three plumbers quickly made their way toward a rowdy crowd of men that had gathered near the front gates of Villa Rosa. As they drew closer, Adam could hear a woman's pleading cry for help. With a lump in his throat, Adam broke into a run and jammed his body into the crowd.
"Uncle Adam?" Mike called after him in confusion.
"What on earth are you doing, Lyle?" shouted one of the crew to the man in a straw hat.
"Adam, help me!" Charlie's scream broke through the surrounding voices, as her husband forced his way through the crowd.
Lyle Perkins was one of the original Villa Rosa crew, so Adam was shocked to see him clenching Charlie by the wrist and refusing to let her go. At first, the man looked fearful, as though something hadn't gone according to plan. But when he saw Adam's angry form coming toward him, Lyle's face broke into a smile. This was even better. Lyle squeezed Charlie, until she screamed in pain.
Without a moment's hesitation, Adam lunged at the man, knocking him off his feet and pinning him to the ground. The sheer force of Adam's impact jerked Charlie off her feet, and sent her down with Lyle. Stubbornly, Lyle refused to let Charlie go, and struggled to fend Adam off with his free hand.
"Let her go!" growled Adam, trying to land a punch at Lyle without accidentally hitting Charlie. "I said," he repeated between clenched teeth, "LET HER GO!"
continued on next page...