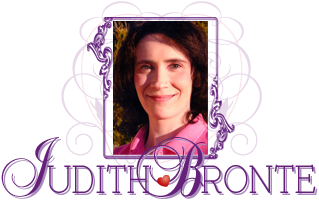 Back to Romantic Love Stories Homepage
Romantic Fiction
/
Read it for free online!

...continued from previous page

Be among the first to know
when I post new chapters, to new books!
Click Here

Keep up-to-date
on all the announcements and website news!
Subscribe today!
My policy is to follow the Golden Rule (Matthew 7:12); I hate spam too, and will never sell or give away your email address.
"Thank you, Sis," Adam smiled good-naturedly. "I appreciate your letting her do things
her
way."
"Oh!" sighed Shirley. "You're impossible!"
Charlie didn't know what Adam had said to Shirley, but after their talk, she was much quieter. With a sigh of relief, Charlie was able to fully turn her attention to furnishing Villa Rosa. They would simply need everything! The furniture from Adam's house in town, wouldn't look appropriate in Villa Rosa, while most of Vera's furniture was too well worn to put in a newly renovated estate. No, Charlie knew they had a lot of shopping to do.
Early one morning, Charlie, Adam, Shirley, and Kevin descended on the largest furniture store in all of Southern California. When Charlie stepped inside the huge outlet, she could feel the tiny hairs on her arm standing on end with excitement!
An alert salesman approached Adam, and Adam promptly referred him to Charlie.
"What room do you need to furnish?" asked the man.
"An entire house," came the response.
Sensing a sizable commission ahead, the man discreetly hid a large smile, and inquired how large the home was.
"The main house has twelve rooms," answered Charlie, "and there's also five bungalows that need furnishing."
Hiding his amusement, Adam thought the man would break into tears of joy. He attentively guided Charlie to the best their extensive store had to offer, and began showing them different sets of living room furniture that had the Southwestern appeal that Charlie was looking for.
When Charlie finally found a set of furniture that she liked, she looked poised to ask for an opinion. Adam prepared himself to tell Charlie to do whatever she wanted, when the young woman walked past him and straight to Kevin!
"Since you'll be staying in one of the bungalows," explained Charlie, "you might as well have a say in how it's decorated."
Surprised, Kevin didn't know what to say.
"Do you think this would do for your living room?" wondered Charlie.
Kevin silently looked to Adam for approval. Was this all right with him? He didn't want to overstep any boundaries.
Sensing Kevin's apprehension, Adam tried to put the bodyguard at ease. "The only advice I can think to give, is to make sure the couch is comfortable!" he chuckled.
Understanding that Adam approved, Kevin located the couch and sat down. "It's comfortable," he pronounced. "It'll do."
"Okay, then," Charlie smiled triumphantly. She turned to the salesman. "I guess we've found our first living room set! That leaves five to go! Then, there's all the bedrooms, the bathrooms, the kitchens, a dining room... oh, and I need to find some pots for the courtyard."
"Of course," nodded the salesman, trying to keep up with Charlie's extensive shopping list. "This way to the next showroom."
Evidentially, it was easy for Charlie to select things for the bungalows, for she made rather quick work of finding four more sets of living room furniture that she approved of. The main house, however, was harder.
continued on next page...