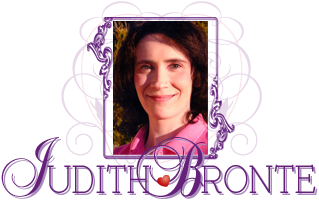 Back to Romantic Love Stories Homepage
Romantic Fiction
/
Read it for free online!

...continued from previous page

Be among the first to know
when I post new chapters, to new books!
Click Here

Keep up-to-date
on all the announcements and website news!
Subscribe today!
My policy is to follow the Golden Rule (Matthew 7:12); I hate spam too, and will never sell or give away your email address.
"I'm sorry," the young man shook his head, trying to forget what he had just heard. "It's none of my business."
"There's no need for that," Adam quickly dismissed his apology. "You're my secretary, and I trust you."
Dave understood Adam's meaning. Before being hired, Adam had requested that he sign a non-disclosure agreement, stating that he would never discuss what he heard in private to the media or anyone else not approved of by Adam or Charlie. Dave understood he was being placed in a position of trust, and it made him all the more aware of his determination to not let Adam down.
A breeze came in off the garden, carrying with it the aromatic smell of herbs. Quietly taking a sip of his tea, Dave couldn't help but wonder at the beautiful woman perched on Adam's lap. She looked so perfect. How could she possibly be sick?
Recognizing the confusion on his face, Adam tried to explain. "She doesn't have the disease... yet. Right now, my Charlie-girl is healthy and whole."
Dave smiled faintly upon hearing Adam's pet name for Charlie.
"I promised Charlie I wouldn't talk about this anymore," sighed Adam, pushing his plate away and securely placing his arms around his wife. "At least, not for today. But she knows we'll have to, eventually."
With a heavy sigh, Charlie didn't respond. She wished Adam would stop hoping so hard for a miracle. She knew it would never come, and the hoping for it only made her hurt inside.
Sensing that the subject needed to be changed, Dave remarked about the mild weather they were enjoying.
"It's a nice day," Adam agreed rather absently.
Charlie could hear the sad tone in her husband's voice, and she touched his hand with a small smile. "You need to sleep," she whispered.
"I'm not taking any sedatives," Adam promptly refused. "I hate things that tamper with my consciousness."
Leaning against Adam, Charlie put her lips to his ear so Dave had no possibility of overhearing. A knowing smile crept over Adam's face and he nodded willingly.
"Dave," announced Adam, "you deserve some rest, and I need..." here, Adam caught himself before the words tumbled from his mouth. "I need some rest, as well."
"I sure could use the sleep," Dave acknowledged. "When you're fixin' to get back to work, let me know."
Dave walked back to his bungalow with a heavy heart. He had no idea Adam was facing such a future as the one Charlie had described. It would require a lot of love for a man to be willing to live like that, and Dave had no doubt that Adam was such a man.
The next morning, Dave was pleasantly surprised to find Adam in the music room, freshly shaved and looking well rested.
"Good morning," the musician greeted Dave. "I think I've managed to write an ending for yesterday's composition, and I'd like to get your opinion!"
Then Adam's fingers made the sweetest music Dave had ever heard this side of heaven. When it was over, all the one man audience could say was, "Outstanding."
continued on next page...