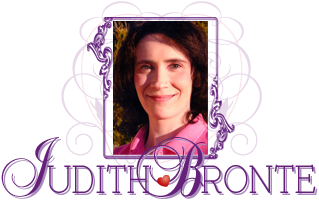 Back to Romantic Love Stories Homepage
Romantic Fiction
/
Read it for free online!

...continued from previous page

Be among the first to know
when I post new chapters, to new books!
Click Here

Keep up-to-date
on all the announcements and website news!
Subscribe today!
My policy is to follow the Golden Rule (Matthew 7:12); I hate spam too, and will never sell or give away your email address.
The concert over, Adam immediately fell back to work. "I have a few ideas concerning the opening," he began.
Grinning, Dave pulled out a composer's notebook of blank staff paper and did his best to keep up.
Later that day, Charlie received a phone call from Maggie. She was going into labor and Jeff was about to arrive from work to drive her to the hospital. There was nothing Charlie could do but wait. She nearly asked Adam to drive her into Twin Yucca, but changed her mind. Maggie's mother and Jeff's parents would be there, and the waiting room would be crowded enough. Besides, someone might recognize Adam.
With a sigh, Charlie waited by the phone for Jeff to call. Charlie felt it unfair that she and Adam had to stay out of sight, like wanted criminals running from the law. Realizing the resentful tenor of her thoughts, Charlie made a conscious effort to stop her self-pity. She knew Adam was often trapped by his own fame, and never wanted him to feel guilty for being who he was.
After nine hours of labor, Maggie gave birth to a healthy baby boy. Jeff called Charlie and Adam to tell them the good news-- even though it came in the middle of the night. James Donald Erickson weighed seven pounds, two ounces, and had all his fingers and toes. Maggie had counted.
Adam promised his wife they would chance a visit to the hospital the next day, for Maggie could hardly wait to show off her son to Charlie. An hour before they were to leave, however, Jeff called to say that he had spotted a photographer near the hospital's entrance. It was generally known that Maggie was a close friend of Wallace Shipley's wife. Now someone was taking advantage of this knowledge, by waiting for them to come and congratulate the new mother. It was all Charlie could do to keep from crying.
After assurances from Jeff that he and Maggie were willing for them to come anyway, Adam took Charlie to the hospital to see the new baby. Bodyguards hurried the couple inside, and all the photographer managed to get was the back of Wallace Shipley's head.
Maggie was beaming as only a new mother could, when she placed the infant into Charlie's arms. Charlie looked down into the tiny face and marveled at the way his chest rose and fell with each small breath.
"Isn't he wonderful?" exclaimed Maggie, while Jeff stood nearby with a wide grin plastered on his face. Adam came round to where Charlie held the baby and looked at the miracle of life in her arms. When Maggie saw the tender look in Charlie's eyes, she tried to encourage her friend. "I'm praying you'll have a girl," she laughed, "that way, our kids could get married! Remember, you said it could happen!"
Swallowing hard, Charlie could feel something stinging her eyes. Hurriedly, she gave the baby back to his mother and excused herself from the room. In the hallway, Charlie tried to get a hold of her emotions, and struggled to keep from crying.
Maggie's hospital room door opened, and Charlie could hear the happy parents while Adam looked at her with concern. "What's wrong?" he asked.
"Nothing." Charlie tried to keep her voice subdued, though she felt like crying more than ever.
Just then, Adam heard Jeff laughing at something the baby had just done. Closing the door after him, Adam went to his wife and hugged her. "Are you sorry I can't have children?" he asked, half afraid of what her answer might be.
"It's not that," Charlie broke down into tears, just as their bodyguards joined them in the hall.
Unable to coax anymore of a response out of Charlie while they were in front of the others, Adam dried her tears and kissed her forehead. When she was ready, they went back inside to visit with the Ericksons.
continued on next page...