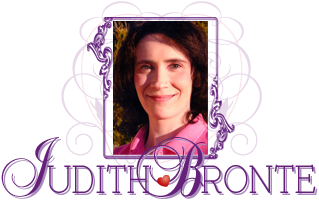 Back to Romantic Love Stories Homepage
Romantic Fiction
/
Read it for free online!

...continued from previous page

Be among the first to know
when I post new chapters, to new books!
Click Here

Keep up-to-date
on all the announcements and website news!
Subscribe today!
My policy is to follow the Golden Rule (Matthew 7:12); I hate spam too, and will never sell or give away your email address.
Unsure what to do with himself, Dave took a seat on the piano bench and awkwardly waited in silence. Not wanting to disturb Adam, Dave finally opened his notebook and reviewed yesterday's progress to himself. Adam was more than halfway through on a new composition, and the results were good.
"What would you think," Adam suddenly sat up, "if I wrote a duet?"
"Duet?" Confused, Dave looked at him uncertainly. "You're known for your solo piano," he reminded. "I'm not sure how your fans would accept someone else sharin' your music."
"Not even if it was Charlie?"
Dave smiled. "I'm listening."
At lunch that afternoon, the two musicians were strangely quiet as they ate their meal. Charlie could tell they were submerged in their own world, for when Dave made some remark about the second measure and Adam grinned, she realized they had been thinking the same thoughts all along. The table once again fell silent, until Dave piped up with, "Of course, it would have to be learned by heart."
"To be the most effective," agreed Adam. "I still think it might work."
Curious, Charlie sat back in her chair and watched the two men speaking in code. They couldn't have done a better job masking what they were up to, had they been conversing in another language.
"On someone who's just beginning?" hesitated Dave. "That's askin' a lot."
"Dave," piped up Charlie, "does Adam want you to do something difficult?"
"Huh?" Dave put down his glass and tried to understand what she was talking about.
"It'll require a good teacher," Adam continued.
"And a lot of patience," put in Dave, taking another sandwich from the platter on the center of the table.
Sensing a secret, Charlie leaned forward in anticipation of something good about to happen. "What will?" she asked.
Her question had been directed to either of the men, but when Adam only smiled cryptically, she turned her attention to Dave. "What's going on?" persisted Charlie.
Instead of responding, Dave hurriedly shoved another bite of sandwich into his mouth and motioned that he couldn't speak while he was eating.
Seeing they weren't prepared to explain themselves, Charlie gave Vera a laughing smile. "I guess they don't want to tell us," she surmised. "But something's up, that's for sure."
"Actually," Adam finally confessed, "we're going to have a delivery tomorrow. I'm putting a second piano in the music room."
"Oh?" Charlie only seemed mildly surprised by the news. "I suppose that makes sense. One for you, and one for Dave. Well, I hope you two enjoy yourselves!"
Dave flashed Adam a mirthful grin, but continued to eat in silence.
continued on next page...