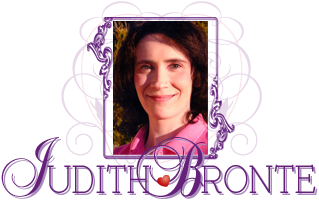 Back to Romantic Love Stories Homepage
Romantic Fiction
/
Read it for free online!

...continued from previous page

Be among the first to know
when I post new chapters, to new books!
Click Here

Keep up-to-date
on all the announcements and website news!
Subscribe today!
My policy is to follow the Golden Rule (Matthew 7:12); I hate spam too, and will never sell or give away your email address.
Whatever they were up to, the two musicians spent the rest of the day, locked in the music room, completely absorbed in their work. No one was allowed inside but them-- not even Charlie. When it was time to dust and vacuum the music room, Mrs. Freemont complained that Dave had even refused her entrance. It was clear the men were busy, and absolutely did not want to be disturbed.
Just as Adam had said it would, a second concert piano arrived the next day, looking shiny and brand new. Wanting to get a glimpse of what was going on, Charlie stood near the open doors of the music room and watched as Adam and Dave moved the instrument into place. It was wheeled a few feet from Adam's piano, and faced the opposite direction, so that both pianists could easily see each other while playing.
As Charlie was about to leave, Adam called her over to the new piano. "Would you sit here for a minute?" he requested.
With a shrug, Charlie did as she was asked.
Thoughtfully, Dave and Adam stood nearby and pointed at the height of the bench Charlie was sitting on. "What do you think?" Adam scratched his forehead and waited for Dave's response.
"I reckon it'll do," Dave slowly gave his approval. "I've had a few pupils her height experience trouble getting at the pedals, though."
"Hey!" Charlie objected, indignantly. "Who are you calling short?"
Dave grinned. "How tall are you, Charlie?"
"Five foot, two inches."
"That's about what I thought," Dave nodded. "Try to see if you can reach the foot pedals from where you're at."
"Why?"
"Just do it," insisted Dave.
Obediently, Charlie reached out her foot and missed one of the pedals beneath the piano. Adam scooted the bench a little closer, and Charlie easily pressed the pedal nearest her. Then Adam sat down beside Charlie on the long bench, and found that his knees hit the underside of the instrument.
"Move the bench back a little," directed Dave, as Adam stood up and dragged the bench with Charlie still on it.
"Tell me when I can go," she patiently requested.
"Not yet," mumbled Adam, sitting down and testing the new position. "Try to reach the pedal now, Charlie."
She touched the pedal with her foot and Adam smiled happily. "It'll work," he pronounced.
"What will?" It was an innocent enough question, for no one had yet to tell her what they were doing.
Smiling as though he had the greatest secret in the world, Adam lightly touched the keyboard.
When the notes sounded with an odd vibration, Dave frowned. He lifted the large lid of the concert piano and looked inside. "There's some flyer stuck in here," Dave chuckled, pulling out a sheet of paper advertising the store it had just come from. "For a moment, I thought we might hafta get the piano tuned again! Hit a few keys, just in case we still have a problem." Dave observed the vibrating strings and listened carefully as Adam played a few notes.
"How does the action look?" wondered Adam.
continued on next page...