Hi, I'm Sarah Fall, and I've been writing free love stories under the pen name of Judith Bronte since 1998. You'll find over a million words of free romantic fiction here, read by thousands of readers across the world. I hope you'll be one of them.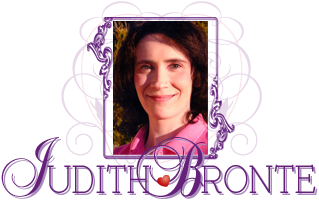 Romantic Love Stories
Romantic Fiction
/
Read it for free online!

My newly finished novels are posted a chapter a month for free at JudithBronte.com, and for those who don't want to wait, as for-pay, completed novels at Amazon. Join my announcement list to be notified when I post each new chapter!

Be among the first to know
when I post new chapters, to new books!
Keep up-to-date
on all the announcements and website news!
Subscribe today!
My policy is to follow the Golden Rule (Matthew 7:12); I hate spam too, and will never sell or give away your email address.
MONTHLY CHAPTER installment:

"Dandelion Sky"





Last Updated
06/15/2017

The Sequel to Homegrown Dandelions


The last chapter of this book is entitled "

Chapter Nine: A Dandelion Sky

."

What's next for Judith?

I'm hard at work on my next novel,

Steadfast

, a historical romance set in 1881, Wyoming. I don't have a release date to give, but when it's ready, I'll let you know on my website and through my announcement list.

I look forward to posting my next book!

Now on the Kindle, Nook, and in iBookstore!

After a tragic day years ago, Beth Carter was left to pick up the pieces and move on with her life. But she hasn't. She's shut herself to the world, and has vowed never to love again.

Matt Taylor is looking for work, but nothing more. His life is complicated enough with three burdens and a difficult past that won't go away. When Matt arrives at Beth's Garden Nursery to ask for a job, he meets its beautiful owner, and over time, finds something he hadn't expected. Surrounded by plants with fancy names, all Matt has to offer is a scarred heart-- that, and homegrown dandelions.

Kindle [with bonus Behind the Scenes] ($0.99)

Nook [with bonus Behind the Scenes] ($0.99)

iBookstore [with bonus Behind the Scenes] ($0.99)

Or read online! (free)



One of my longtime readers, Myra Valcourt, has created a Facebook group just for you!
"The Works of Judith Bronte"
offers a forum to discuss the stories and characters, and a way to get to know other readers. I hope to see you there!


Original Love Stories: (Listed in the order in which they were started & completed. The newest are at the top.)
"Dandelion Sky" (2nd in the Dandelion series)
A Contemporary Romance
Total word count: 67,016
When it was started and finished: Chapter 1 was posted in October 2016, and ended on June of 2017.
Aviation-nut Jo Mack is more than a future A&P mechanic, she's also the lone survivor of a personal hell that has haunted her every step.
Ethan Taylor is the latest over-the-top success to come out of Silicon Valley, but now he must face an even bigger challenge-- the scarred past that has come along for the ride.
Can the mechanic and the nerd find hope in the clear, dandelion sky?