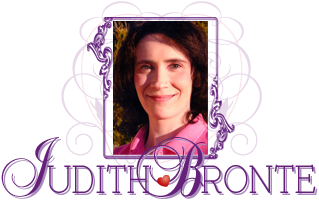 Back to Romantic Love Stories Homepage
Romantic Fiction
/
Read it for free online!

...continued from previous page

Be among the first to know
when I post new chapters, to new books!
Click Here

Keep up-to-date
on all the announcements and website news!
Subscribe today!
My policy is to follow the Golden Rule (Matthew 7:12); I hate spam too, and will never sell or give away your email address.
"Does your hip usually hurt at night?" inquired Charlie, trying to determine the severity of the situation.
"No, it doesn't," admitted Vera, "but it'll probably go away. It's nothing to worry about."
"You said that, this morning," reminded Charlie.
"Is something wrong?" asked Adam, entering the living room and seeing the concerned look on Charlie's face.
"I think we should get Grandma to the emergency room," she said, thoughtfully. "Her hip is worse."
"How are you feeling, Vera?" asked Adam, crouching down and looking at her with kind eyes. "Do you want us to take you to the emergency room?"
"I don't
want
to go," she hesitated, "but perhaps, Charlie is right. If it keeps on like this, I'm going to have a hard time getting to the bathroom, tonight."
Adam looked up at Charlie and nodded.
"All right, then," he said, standing up and checking his watch. "I'll tell Kevin to be ready to leave just as soon as the police are finished asking questions. Do you think you can wait a little longer, Vera?"
"I can wait," she affirmed.
Before Charlie had an opportunity to ask when the promised squad car would arrive, a black and white pulled up to the Overholt house and an officer got out.
"It's Mr. Erickson!" exclaimed Kevin, with a broad grin.
With a cry of delight, Charlie ran to the door and welcomed him inside.
"How's Maggie?" Charlie begged information from her old friend.
"About as eager to see you, as you are to see her," chuckled Jeff, giving her a hug and then going to Adam for a hearty handshake. "I hear you had some trouble."
Adam and Kevin related the facts to Jeff, and the men discussed what was to be done.
Charlie was impatient to get Vera to the hospital. As she was waiting for the men to finish, Mrs. Jacobs from across the street saw the police cruiser sitting outside the Overholts' house and wanted to know if anything was wrong.
"Do you need a ride to the hospital?" offered Mrs. Jacobs, seeing that there was a minor emergency on their hands.
"Thank you, Gloria," accepted Vera. "I really appreciate it."
Before Charlie could help Vera into Gloria's car, Adam quickly broke off his conversation with Jeff and took her place escorting Vera to the Twin Yucca Community Hospital. There was a lot going on, and it put Kevin on guard. He didn't want another photographer or a crazy fan taking advantage of the disorder, and made sure that the house stayed locked up after Adam had left.
Since this wasn't a social call, Jeff had to leave after he had done all that he could do for Charlie and her family. The police would keep an eye on the house, and the photographer that had trespassed would be dealt with. After extracting a promise from Jeff that the two families would get together for a visit sometime, Officer Erickson got into his vehicle and drove away.
The evening passed, and Charlie kept busy by doing some much needed housework, including cleaning the bathroom. Then she fixed dinner for herself, Kevin, and her father. After everyone had gone to bed, Charlie waited in the living room, watching TV and keeping close tabs on the time.
continued on next page...