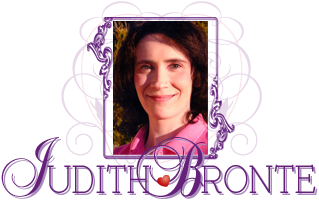 Back to Romantic Love Stories Homepage
Romantic Fiction
/
Read it for free online!

...continued from previous page

Be among the first to know
when I post new chapters, to new books!
Click Here

Keep up-to-date
on all the announcements and website news!
Subscribe today!
My policy is to follow the Golden Rule (Matthew 7:12); I hate spam too, and will never sell or give away your email address.
Adam and Vera didn't come home until nearly two the next morning, not because Vera's condition had been so serious, but because most of the time had been spent waiting for the results of an X-ray to come back. Adam had used some of that time visiting Thomas, but since visiting hours were almost over, he couldn't stay for very long. The doctor treated Vera with some medication for an inflamed hip and instructed Adam to make sure she stayed off her feet for a while. Then, Mrs. Jacobs drove them home.
When Kevin cautiously opened the front door, Charlie was glad to see that Vera's face looked a little less pained then before. Vera now had a crutch, and slowly made her way into the house while Adam did his best to make sure she didn't fall. Kevin nodded goodnight to them and went back to bed, as Charlie followed her grandmother to her room, and carefully helped her change into a nightgown.
After Vera was resting in bed, Charlie went to the kitchen to find Adam rummaging around in the refrigerator.
"I saved you some leftovers from dinner," she offered.
"I ate something in the cafeteria," Adam thanked her, "but I'm hungry, again. How did things go while we were gone? Anymore trouble with photographers? I didn't see anyone outside just now."
"That doesn't mean they're not there," smiled Charlie, placing Adam's dinner into the microwave.
"Careful," he warned with a weary chuckle, "you're beginning to sound paranoid, Charlie."
"I'd like to see someone else wake up to find a stranger with a camera at their bedroom window, and not get a little jumpy," replied Charlie, as Adam sat down to the table. "Do you want some coffee? I could start a pot."
"That's a first," Adam's eyebrows raised. "Usually, you don't offer me caffeine before bedtime."
"After all the sleep you've gotten, yesterday," laughed Charlie, "I don't think caffeine will make much of a difference, one way or another!"
While Adam ate his leftovers, Charlie kept him company at the table. Her thoughtfully quiet demeanor told him that she had something on her mind.
"I've seen that look, before," he observed. "What's up?"
"While you were gone," began Charlie, "I've been doing a lot of thinking. I can't be away from Grandma and Daddy while we're restoring Villa Rosa, as I had originally planned. Grandma should stay off her hip for a while, and even when she's better, she shouldn't be expected to take care of Daddy all by herself."
"What do you want to do, then?" asked Adam. "The mobile home at Villa Rosa only has two bedrooms," he reminded her. "I know we're managing to cram into your grandmother's house right now, but not even
you
can organize five adults into two bedrooms!"
"I don't know if it's possible," said Charlie, "but do you think we could put up another mobile home beside the existing one? Then, we could make a doorway in between the two living rooms, and it could be one big house. I know we'd be stuck with two kitchens, but the extra bathroom would be nice. What do you think? Would that be too expensive for something that's only temporary?"
"If that's what you want," smiled Adam, "then you'll get no opposition from me."
"Is 'no opposition' the same thing as agreement?" she wondered.
"It is, in my book," answered Adam, with a loving grin. "If we can afford it, then you'll get it."
"Still, I don't want to run through your money," she hesitated.
continued on next page...