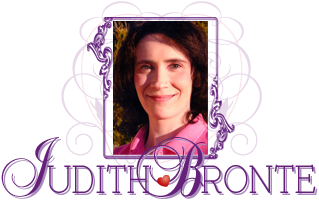 Back to Romantic Love Stories Homepage
Romantic Fiction
/
Read it for free online!

...continued from previous page

Be among the first to know
when I post new chapters, to new books!
Click Here

Keep up-to-date
on all the announcements and website news!
Subscribe today!
My policy is to follow the Golden Rule (Matthew 7:12); I hate spam too, and will never sell or give away your email address.
"We had some trouble with one of the crew, today," sighed Adam, shaking his head while he showed the Erickson's into the living room.
"Does it hurt?" asked Maggie.
"I'm okay," Adam assured her with a nonchalant shrug. Then he related what happened, while Jeff kept shaking his head and muttering, "The nerve of that guy!"
Like the little lady she was, Debbie remained on the couch between her parents, and waited for dinner to be served.
Then Shirley and Chad arrived with Mike and Sandra. Knowing that Debbie was also going to be there, Sandra had brought her ten year old sister, Becky, so the three children could play together while the grown-ups visited.
When Shirley entered the house and saw Adam's black eye for the first time, Adam knew he was in for a long evening. She barely let him spit out his explanation of what had happened, for she kept interrupting with sisterly indignation toward the man who tried to beat him up, and concern that her brother was truly all right. As Adam had expected, Shirley did her best to talk him into seeing a doctor; and, not surprising to Shirley, Adam played down the whole situation and tried to laugh it off.
Though she didn't necessarily say it out loud, Shirley had a running list of things she wished Adam had done differently in his life: he never should have gotten mixed up with the music business; after he did, he never should have went public with his real name; and after the public knew his identity, he never should have married such a young woman who could bring so much trouble to his private life. Ironically, the biggest thing Shirley wished Adam had never done, was the one thing Adam never really had control of in the first place-- his fame. The fact that her brother was the target of opportunists and fortune seeking photographers, only made all these problems worse.
After Chuck's birthday meal was over, Charlie escaped her sister-in-law's agitation, by spiriting Maggie away to the master bedroom so they could catch up on each others' lives. As the girls climbed onto the large bed, things began to feel a little more like the old days. This time, however, they were both married women.
"Do you like having a husband?" wondered Maggie, as they settled on the bed to talk. She propped her chin on a pillow and looked at Charlie with a quiet smile. "Is it what you thought it would be?"
"That depends," laughed Charlie. "What part of 'having a husband' are you talking about?"
Maggie blushed and the two women giggled. "I don't mean sex," she shook her head with embarrassment. "Are you happier now, than when you were single?"
"I am," Charlie nodded. "But sometimes, you have to work for that happiness."
Maggie thoughtfully considered her friend. There was a sadness in Charlie that she couldn't quite put her finger on, and yet, she could plainly see that Charlie was happy with Adam.
"When Jeff and I first got married," Maggie related in a voice of experience, "it was so easy to be really happy. He would chase me into the bedroom and we would stay there until Debbie came home from her friend's house." The woman smiled, and gave Charlie an understanding touch of her hand. "But you can't live in your husband's arms, forever. You have to go fix dinner and figure out how the stove works, and how not to set fire to the potholders. And when you burn dinner, you need to find where he keeps the can opener, so everyone can eat."
Charlie would have broken into peals of laughter, but Maggie had been completely serious.
"The times when I'm the happiest," continued Maggie, "are when Jeff chooses to be happy with me."
"What do you mean?" asked Charlie.
continued on next page...